A Golden Gala: "An Evening with Luis & Tuesday"

Friday, April 26, 2013 from 6:30 PM to 9:30 PM (EDT)
Event Details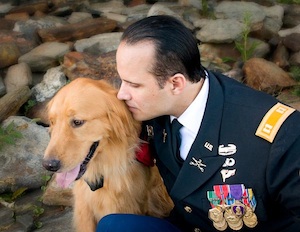 A GOLDEN GALA
Join us for a special evening with former U.S. Army Captain
Luis Carlos Montalván, 
New York Times bestselling author of,
"Until Tuesday: A Wounded Warrior and the Golden Retriever Who Saved Him," 
and his best friend, and service dog,     Photograph by Leslie Granda-Hill                         Tuesday
                                                                               Enjoy hors d'eourves, beer and wine,
                                                                                    book signing, and silent auction 
On April 26, 2013, Saugatuck is proud to welcome New York Times bestselling author and decorated Army Capt. Luis Carlos Montalván and his beloved service dog, Tuesday.  A public advocate for veterans and people with disabilities, this decorated seventeen-year veteran and his furry partner will share their remarkable journey.   It is a story about man and dog, war and peace, injury and recovery, and spiritual restoration.
Most recently, Montalván's inspirational memoir won the 2012 USA Best Book Award in the Autobiography/Memoir and Audiobook Non-fiction categories.   He was a finalist for a 2012 APA Audie Award beside four other nominees, including Tina Fey and Michael Moore.
Additionally, Montalván has written for numerous publications including: The New York Times, The Washington Post, and The San Francisco Chronicle and regularly appears on local, national, and global media.  Among the outlets that he and Tuesday have been featured on are: NPR, CNN, CSPAN, National Geographic and The Late Show with David Letterman.  A major motion picture based on Until Tuesday, as well as an independent documentary titled, "Buried Above Ground," co-featuring Capt. Montalván, will be released in 2013.
To learn more about Luis and Tuesday, please visit www.until-tuesday.com.
Copies of Until Tuesday will be available for sale at the event, with proceeds donated to the evening's beneficiaries.
THE EVENING'S FUNDRAISING BENEFICIARIES:
The proceeds from this special evening will benefit two remarkable non-profit organizations: Operation Injured Soldiers and the Wishbone Pet Rescue Alliance.
                              OPERATION INJURED SOLDIERS: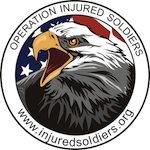 The mission of OIS is to help our wounded warriors begin to overcome many of the life-changing obstacles they face once they return home.  Located in South Lyon, Michigan, with members throughout the state, OIS provides our service members the support of companionship with like-minded people, outdoor recreational activities, and hobbies to aid in the transition between the past and the present. To learn more, please visit www.injuredsoldiers.org.
                            WISHBONE PET RESCUE ALLIANCE: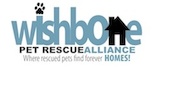 Wishbone Pet Rescue is responsible for the management of the Allegan County Animal Control facility.  Their tireless efforts have brought the county a pet food pantry, community outreach, low cost spay/neuter clinics, a thrift store, and an additional adoption facility.  Wishbone Pet Rescue has saved countless animals who would not have had a chance were it not for Wishbone's noble work.  To learn more, please visit www.wishbonepetrescue.com.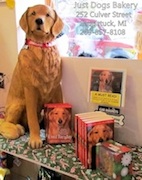 Until Tuesday available for purchase at                          
              Just Dogs, Saugatuck                            Laketown Golf and Conference Center
               www.justdogsgh.com                                       www.laketown-center.com
When & Where

Laketown Golf and Conference Center
6069 Blue Star Hwy
Saugatuck, MI 49453


Friday, April 26, 2013 from 6:30 PM to 9:30 PM (EDT)
Add to my calendar
Organizer
director@wishbonepetrescue.org
Wishbone Pet Rescue Alliance is a non-profit that is committed to the pets and pet owners of Allegan County. Our volunteers and staff work hard every day to provide homeless, sick, and mistreated pets that come to the shelter with a fresh start, nutrition, and the medical attention they need. In addition to running the shelter, we also serve pet owners by offering low-cost spay, neuter, and vaccination clinics and we have partnered with food pantries in Allegan County to provide pet owners facing hardships with pet food for their beloved four legged family members.
A Golden Gala: "An Evening with Luis & Tuesday"