"A Glass of Wine" Sweetest Day Edition V.I.P For Nurses!
About this Event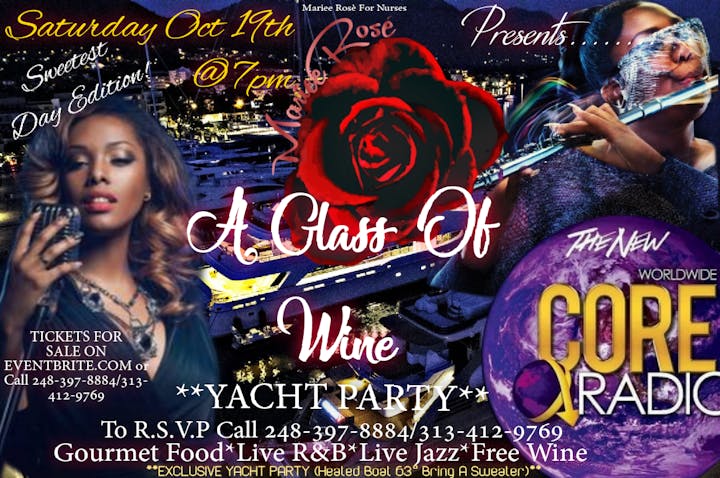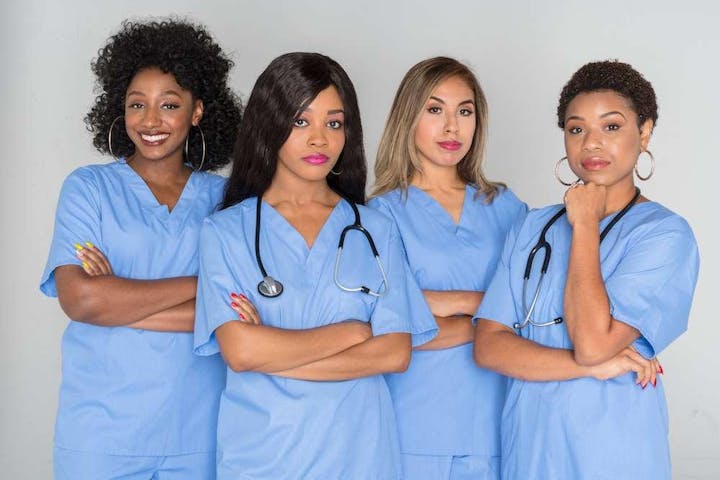 Calling ALL NURSES! RN'S, LPN'S, and other Liscensed Nursing Profressionals!
On Sunday October 20th,7pm at e Riverside Marina, on the Eastside of Detroit, "Mariee Rosé presents" and World Wide Core Radio present "A Glass Of Wine" - A Nurses Night Out, to say thank you to yourself for your selfless and dutiful contributions to society!
We know you need time to kick back and "wine-down" after dedicating your days to caring for and catering to our communities....
Sit back and enjoy LIVE ENTERTAINMENT, in the forms of Jazz Saxaphonist Marcus Elliot, Jazz Singer of The Year "The Soul Songstress" Stacey Murray & R&B Sensation Joi Tiffany, Live Violenist Mistro, Comedy Stylings from J. Bell, Kong The Comedian & Omar Tay, Poetry By Queen Dyna!
*Live Jazz, Blues, Comedians, Poetry, R&B
*Wine, Fruit & Cheese Appetizers, and a Gourmet Meal is included with your Ticket Purchase!
*Complimentary Glass/Wines*Reserved Seating
*1 Free Gift Bag
*Raffles
Come and Enjoy a Night Full of Entertainment and Fun.. Celebrate our Nursing Healthcare Profressionals!
Don't forget to Download the World Wide Core Radio App, in the Apple Store & Google Play Store!
"A Nurses Night Out"
EVERYONE IS !WELCOME!!!
**MUST PRESENT HEALTHCARE CREDENTIALS TO GET HEALTHCARE PROFRESSIONAL INCENTIVES**CRE