About this Event
One Night Only!
A GATHERING OF FRIENDS & FAMILY
Benefit Performance & After-Celebration
HONORING
Mikhail Baryshnikov
SPECIAL GUEST ARTISTS
Kyle Abraham
Michael Trusnovec
Duet (Premiere) Choreographed and Peformed by Kyle Abraham and Doug Varone
Nocturne (1987) Performed by Michael Trusnovec
Somewhere (2019), New York City Premiere, to Leonard Bernstein's score from West Side Story, Performed by the Company
BENEFIT PERFORMANCE
Baryshnikov Arts Center | 450 West 37th Street | 7:30pm
AFTER-CELEBRATION RECEPTION
Affirmation Arts Studio Gallery | 523 West 37th Street | 9:00pm –11:00pm
When I began this Company in 1986, I wanted to create an organization build on the foundation of community: from the artists, staff and collaborators to our supports and donors. Creating an environment where everyone feels welcome is paramount, and letting that spill into our dances is essential. This event celebrates that vision. I hope you will join us. – DOUG VARONE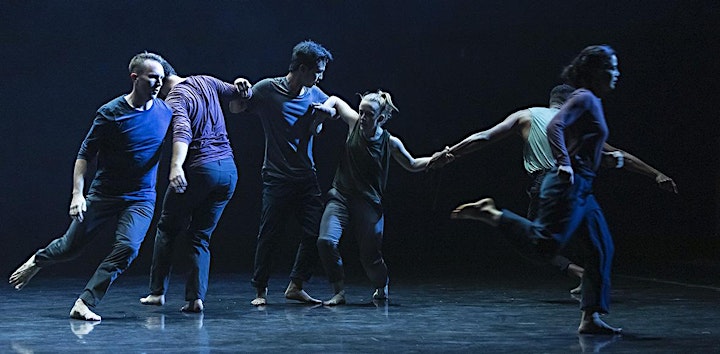 MIKHAIL BARYSHNIKOV, HONOREE
Born 1948 in Riga, Latvia, Mikhail Baryshnikov is considered one of the greatest dancers of our time. After commencing a spectacular career with the Kirov Ballet in Leningrad, he came to the West in 1974, settling in New York City as principal dancer with American Ballet Theatre (ABT). In 1978 he joined New York City Ballet, where he worked with George Balanchine and Jerome Robbins. A year later he was appointed artistic director of ABT where, for the next decade, he introduced a new generation of dancers and choreographers. From 1990-2002, Mr. Baryshnikov was director and dancer of the White Oak Dance Project, which he and choreographer Mark Morris co-founded to expand the repertoire and visibility of American modern dance.
As an actor he has performed widely on- and off-Broadway, as well as in television and film, receiving a Tony Award nomination and a Drama Desk Award nomination for Metamorphosis, and an Academy Award nomination for The Turning Point. Other theatrical productions include Forbidden Christmas or The Doctor and the Patient, Beckett Shorts, In Paris, Man in a Case, The Old Woman and Letter to a Man. He recently toured Brodsky/Baryshnikov, a theatrical solo work directed by Latvian director Alvis Hermanis. Current projects include NOT ONCE., a cinematic installation developed in collaboration with Jan Fabre and Phil Griffin, and a second theatrical production directed by Hermanis entitled The White Helicopter which premiered November 2019 at The New Riga Theatre.
In 2005, he launched Baryshnikov Arts Center (BAC) in New York City, a creative space designed to support multidisciplinary artists from around the globe. Among Mr. Baryshnikov's many awards are the Kennedy Center Honors, the National Medal of Arts, the Commonwealth Award, the Chubb Fellowship, the Jerome Robbins Award, and the Vilcek Award. In 2010, he was given the rank of Officer of the French Legion of Honor, and in 2017 he received Japan's prestigious Praemium Imperiale International Arts Award in Theatre/Film.