A Fundraiser with Dr. Esposito "The Future of Islam in the 21st Century"

Wednesday, February 15, 2012 from 7:30 PM to 9:15 PM (PST)
Event Details
Muslims for Progressive Values
is proud to present
Dr. John Esposito
on
"The Future of Islam in the 21st Century"
Esposito: The challenge of pluralism is a critical issue in the 21st Century.  How is it impacting relations between Islam and Christianity, the Muslim world and the West, the lives and civil liberties of Muslims and inter-Muslim community affairs?
This is a fundraiser event. Your support is greatly appreciated.
Co-Sponsors: The Regas Institute and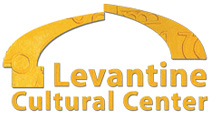 Program:
7:30pm: Welcome by Ani Zonneveld, Co-founder and President of Muslims for Progressive Values
7:35pm: Presentation by Dr. John L. Esposito, Professor, Director of Prince Al Waleed Bin Talal Center for Muslim-Christian Understanding
7:55pm: Q&A Moderated by Shirley Jahad, Host at KPCC Public Radio
8:30pm: Reception
9:15pm: Conclusion (End)
Event will take place at The Forum at All Saints Church, Pasadena.
Finger foods from Turkey and refreshments will be served after the talk. 
If you love Rumi, art pieces inspired by his poems will be available for sale. Please view Salma Arastu's works here: http://www.salmaarastu.com/page/index/quotes_notes
#####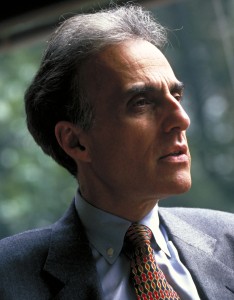 Dr. John Esposito is a University Professor as well as Professor of Religion and International Affairs and of Islamic Studies at Georgetown University, John L. Esposito is Founding Director of the Prince Alwaleed Bin Talal Center for Muslim-Christian Understanding in the Walsh School of Foreign Service.
Esposito has served as consultant to the U.S. Department of State and other agencies, European and Asian governments and corporations, universities, and the media worldwide. A former President of the Middle East Studies Association of North America and of the American Council for the Study of Islamic Societies, Vice Chair of the Center for the Study of Islam and Democracy, and member of the World Economic Forum's Council of 100 Leaders, he is currently Vice President (2011) and President Elect (2012) of the American Academy of Religion and a member of the E. C. European Network of Experts on De-Radicalisation and the board of C-1 World Dialogue and an ambassador for the UN Alliance of Civilizations.
Esposito is recipient of the American Academy of Religion's Martin E. Marty Award for the Public Understanding of Religion and of Pakistan's Quaid-i-Azzam Award for Outstanding Contributions in Islamic Studies and the School of Foreign Service, Georgetown University Award for Outstanding Teaching.

Esposito is Editor-in-Chief of Oxford Islamic Studies Online and Series Editor of The Oxford Library of Islamic Studies, Editor-in-Chief of The Oxford Encyclopedia of the Islamic World (6 vols.); The Oxford Encyclopedia of the Modern Islamic World (4 vols.), The Oxford History of Islam, The Oxford Dictionary of Islam, and The Islamic World: Past and Present (3 vols.). His more than 45 books and monographs include: Islamophobia and the Challenge of Pluralism in the 21st Century, The Future of Islam, Who Speaks for Islam? What a Billion Muslims Really Think (with Dalia Mogahed), Unholy War: Terror in the Name of Islam, The Islamic Threat: Myth or Reality?, Islam and Politics; What Everyone Needs to Know About Islam, World Religions Today and Religion and Globalization (with D. Fasching & T. Lewis), Asian Islam in the 21st Century, Geography of Religion: Where God Lives, Where Pilgrims Walk (with S. Hitchcock); Islam: The Straight Path; Islam and Democracy and Makers of Contemporary Islam (with J. Voll); Modernizing Islam (with F. Burgat) Political Islam: Revolution, Radicalism or Reform?, Religion and Global Order (with M. Watson), Islam and Secularism in the Middle East (with A. Tamimi); Iran at the Crossroads (with R.K. Ramazani); Islam, Gender, and Social Change and Muslims on the Americanization Path and Daughters of Abraham (with Y. Haddad); and Women in Muslim Family Law. Esposito's books and articles have been translated into more than 35 languages.
Esposito's interviews and articles with newspapers, magazines, and the media in Europe, Asia, and the Middle East: The Wall Street Journal, The New York Times, The Washington Post, The Economist, The Guardian, The Times of London, CNN, ABC Nightline, CBS, NBC, and the BBC. A native of Brooklyn, N.Y., he currently resides in Washington, D.C. with his wife, Dr. Jeanette P. Esposito.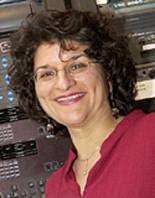 Shirley Jahad is a reporter and host with KPCC public radio. She came to KPCC from Chicago Public Radio, where she was a news correspondent, anchor, and local host of Weekend Edition. She also served as a television correspondent for WTTW, Chicago Public Television. She is the recipient of a National Associated Press Award of Excellence, the Robert F. Kennedy Award for Best Radio Documentary and the Studs Terkel Media Award for ongoing coverage of people in underserved communities. Her family emigrated to the United States from Iran.
When & Where
132 N Euclid Ave
Pasadena, CA 91101


Wednesday, February 15, 2012 from 7:30 PM to 9:15 PM (PST)
Add to my calendar
Organizer
Mark for Redaction is a group exhibition, from October 11 until November 11, envisioned by former flux resident Razan Al-Salah and curated by Hilal Khalil, this exhibition showcases multi-disciplinary forms of contemporary art from self-identified Kweer (queer), lesbian, gay, bisexual, trans, and/or gender non-conforming people who have ties to what is colloquially known al-'ālam al-'arabī (South West Asia and North Africa (SWANA)) and the respective diaspora.