Description
With Lishanna Emmert, DAOM and Certified Nutrition Consulant Madia Jamgochian
This class offers a presentation on Dr. Emmert's functional weight loss program. Come learn how this process utilizes a comprehensive blood panel to create a personalized meal plan for participants. There are no supplements, drugs, or exercise prescriptions, and patients typically lose half a pound to a pound a day eating three balanced meals.
With this process, patients have reported increased energy, less joint pain, better hormone function, and improved blood values for heart health and sugar handling. Lishanna offers ten follow-up visits to support patients on the journey to their ideal self.
The program Dr. Emmert offers has shown, through independent studies, that 65% of participants maintain their goal weight after one year. The personalized meal plan is based on individual tastes, and is appropriate for vegetarians and carnivores, as well as persons with food sensitivities or allergies. Attendants will have an opportunity to ask questions and explore if this approach is a good fit for them.
Class will end with a food demo led by Nutrition Consultant Madia Jamgochian.
About Lishanna Emmert, DOAM, LAc:
Dr. Lishanna Emmert is a founder and resident acupuncturist at People's Integrative Medicine in Capitola. She specializes in the treatment of chronic pain, digestive disorders, and anti-aging medicine.
In the clinic, Lishanna incorporates a wide array of tools for treating chronic health challenges including acupuncture, functional medicine and nutrition, whole food supplementation, Chinese herbal prescriptions, lab testing and analysis, Light Therapy, and Medical Qigong. In her ten years of clinical experience, Lishanna has found that many ailments are caused by multiple factors, and must be treated on multiple levels for full resolution.
In her free time, Lishanna enjoys doing medical research, socializing with friends and family, and having outdoor adventures with her husband and three small children.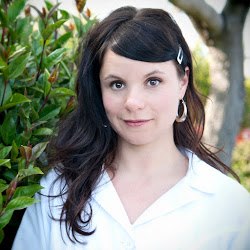 About Madia Jamgochian, NC:
Madia graduated from Bauman College of Holistic Nutrition in 2013 after completing her BA in Environmental Studies and Exercise Sports Science at UCSB. Shortly after, she started her personal consulting business My Healing Habits. She enjoys educating on how to heal inflammatory and autoimmune conditions, and believes in the food-as-medicine approach.