ONLINE EVENT!! Illuminate your authentic self with Capricorn Full Moon!
About this event
🌕 This is the second in a series of three workshops that Britten is hosting across this lunar cycle. You can attend one or all. Learn more about all three Moon Circle here.
Join astrologer & intuitive mentor Britten LaRue to honor the occasion of the Full Moon in Capricorn.
This Full Moon follows a wild few weeks: two eclipses, Mercury retrograde, and the second of three Saturn-Uranus squares this year.
That's a lot of intense astrology to move through within a short period of time.
Together, we will honor and celebrate all that you've moved through and let yourself be illuminated.
Capricorn Full Moon
In this workshop, Britten will help you look at your chart to understand your Capricorn invitation in this life so that you can attune to what might be trying to be revealed this cycle, which began with a powerful solar eclipse on June 10.
We will dive deep into the Capricorn archetype, ruled by Saturn.
→ Britten will guide you in some journaling and self-inquiry with your inner Saturn and reveal more healing and helpful ways to relate with Saturn than you normally see in pop astrology.
→ Then Britten will lead the group in a meditative journey to meet yourself at different points along the Cancer-Capricorn axis, lit up this Full Moon.
→ You will retrieve supportive information to help you with whatever is going on for you right now.
→ Afterward, Britten will encourage sharing and witnessing within the group. Celebrating in community is appropriate and natural at the Full Moon.
Yes, I'm in!
Option One: Access to one Live event, including video and audio replay download to access for life. Plus, all the materials shared at the event. Only $22
Option Two: or . . . for only $17, join The Wild Ones and get free access to ALL of our events! Including two more classes in this three-part Moon series to fully embrace the energy of this 28-day cycle together. Learn more here →
What People Say about Britten . . .
"Britten's offerings have always gone above and beyond my expectations. Since beginning part 1 of the [year-long astrology] class, I already see major transformations in how I interact with astrology. In particular, I'm able to identify the invitations for healing and building momentum through the lens of my chart, to find alternative language that feels generative and sustainable for me. Any fear or hesitation I have around astrology is completely gone now. Britten and this wonderful community have collectively helped me with the journey of 'getting to the heart' of astrology, to build a framework of interacting with astrology that feels like an endless fountain of healing." — Jonathan K., Brooklyn, NY
"Britten is fantastic. She knows a lot but doesn't pretend to have all the answers. She makes me feel like this is a safe space where everyone is welcome. Her energy feels like a warm bath... under the stars. I could listen to her for hours. The sessions seem to fly by. She's the kind of person you want to have tea with and talk about anything and everything because you have the feeling she'd really see you."
— Kristin T., Los Angeles, CA
At this workshop, you will receive . . .
◗ a more embodied connection to the sign of Capricorn and how it relates to Cancer
◖ understanding for how Capricorn functions in your chart so that you can attune to the teachings being illuminated at this Full Moon
◗ a healing connection to Saturn to grow your relationship with an often maligned planet
◖ a journeying experience to meet yourself in different time periods in order to access supporting information for you that exists in the present time
Our Guide
Britten LaRue is an intuitive astrologer, writer, and teacher.
Called a "key" by her students and clients, Britten opens portals and realms for others to go deeper on their own path.
She excels at weaving a lot of different, complicated ideas and frameworks together in ways that are understandable, exciting, and relevant to people's actual lived experiences as human beings.
In everything she does, Britten's goal is to conjure the resonant language and ask the evocative questions that guide others to their own answers on their path of self-healing.
Yes, I'm in!
Option One: Access to one Live event, including video and audio replay download to access for life. Plus, all the materials shared at the event. Only $22
Option Two: or . . . for only $1`7, join The Wild Ones and get free access to ALL of our events! Including two more classes in this three-part Moon series to fully embrace the energy of this 28-day cycle together. Learn more here →
Love The Wild Ones? Join us! A membership portal + sacred community for the spiritually curious to deepen, expand & transform ⋑ Secret workshops ⋑ energy readings ⋑ potent rituals. Featuring trusted experts that support your journey back to your authentic self. LEARN MORE →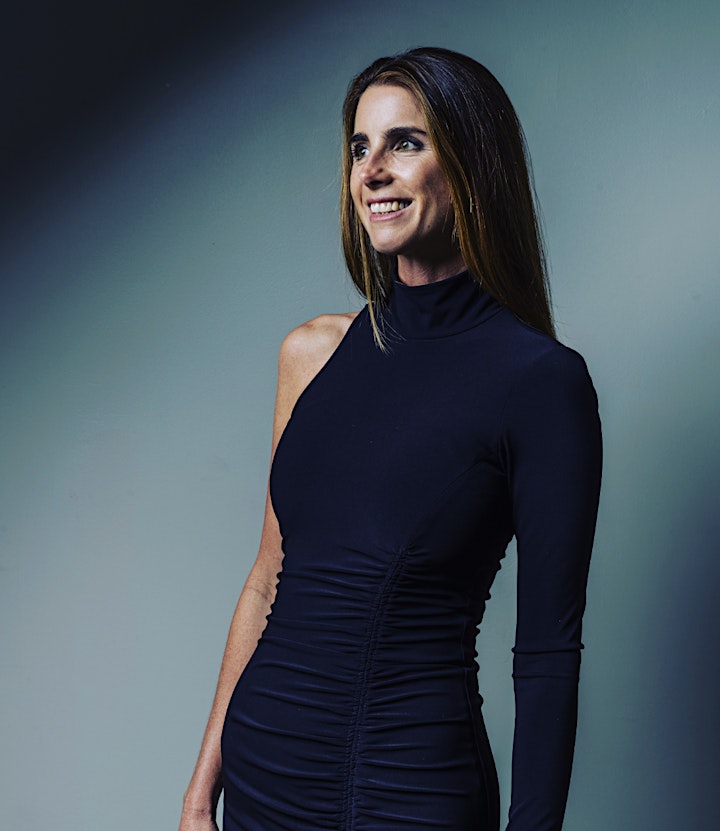 Organizer of A Full Moon Capricorn Illumination Circle →
The Wild Ones is a life-changing community so you can, deepen your spiritual practices, be witnessed, seen, heard, + supported, create space to connect inwards with your true self & intuition. We feature trusted experts, transformative tools and free virtual workshops that you can access anywhere in the world. With 12K + members, we think you might like it too. Join the pack!  www.thewildones.community