A Fresh Look at the Riverside EpiCenter: An Epic Place for Business in 2020
About this Event
BRONNER BUSINESS INSTITUTE
KINGDOM CONNECTIONS NETWORKING EVENT & VENDOR MARKETPLACE
A Fresh Look at the Riverside EpiCenter: An Epic Place for Business, Pleasure, and Fitness in 2020
Attention Business Owners, Entrepreneurs, Event Planners, and Holiday Shoppers!
The leadership and members of Word of Faith Family Worship Cathedral made a multi-million dollar investment in 2014 in the South Cobb community with the creation of the Riverside EpiCenter. This fabulous multi-purpose facility has hosted conferences, trade shows, movie screenings, filming, youth programs, private parties, basketball tournaments and more. What does it take to run a facility of this scale and how can such a facility help advance BBI current and aspiring businesses in 2020?
Bronner Business Institute (BBI) invites you to participate in an amazing Kingdom Connections Networking Event & Vendor Marketplace on Tuesday, December 10th, 6:00pm – 9:00pm in the Conference Center of the Riverside EpiCenter. Meet General Manager Christopher Boyd and members of the EpiCenter Management Team and learn about new opportunities for small business owners coming online in 2020! Enjoy an EPIC tour of the facility and get your questions answered.
Enjoy shopping at the Kingdom Connections Holiday Vendor Marketplace. Support our BBI Champion Vendors who help make these networking events possible.To register, visit https://bbinetworking-1219.eventbrite.com or stop by the BBI table in the South lobby at Word of Faith Family Worship Cathedral for complete details.Vendor opportunities are also available. To register as a Vendor, visit https://bbinetworking-vendormarketplace-1219.eventbrite.com or visit www.nhbbi.org for details.The cost to attend this event is absolutely FREE, but the experience will be priceless!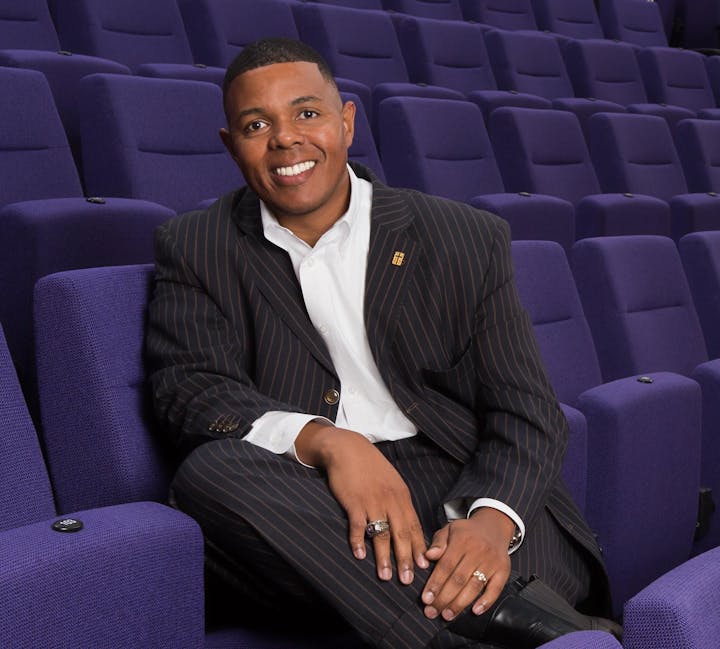 Dr. Christopher Boyd, General Manager of the Riverside EpiCenter