Description
Inventing a physical product is challenging enough but add starting up a company to support it and finding the road to success gets even tougher. Michele Mehl, Co-founder and CEO of the exercise equipment company Excy, will share what she's learned about finding customers, bootstrapping, marketing, and developing hardware and software. Interviewing her on June 3rd will be Megan McNally, our favorite lawyer and the founder of the FBomb Breakfast Club. This is a powerful pair of founders with information you won't want to miss!
About Michele Mehl, Excy CEO and Co-founder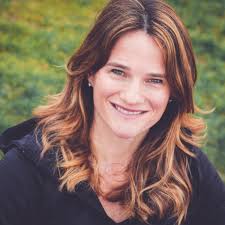 When Michele Mehl couldn't fit fitness anywhere into her busy life as a startup tech marketing veteran, she decided to do something about it. At first, it was about avoiding a heart attack, but then it became about processing a blood clot and managing a botched surgery that left her with a crooked leg for life. She and co-founder Mike Rector created a new kind of portable stationary exercise bike and have set their sites on Excy becoming the most disruptive and inclusive exercise product for a widely neglected population: those with limited mobility due to injury, disability, or chronic health conditions.
They have bootstrapped Excy, a hardware and software company, and have chosen a slow growth strategy that has landed them in the homes of hundreds of consumers and prestigious hospitals including Stanford and Northshore University. If you're curious about how to bootstrap, the ins and outs of product development, and how Excy is organically building its brand, then this session is for you.
About Megan McNally, Founder of FBomb Breakfast Club, and Legal Officer, Foundry Law Group
Megan McNally is a business lawyer and strategic advisor with a passion for anyone out to level the playing field. Her own startup, Diana SportsTV, failed, leaving sports fans without access to the world's greatest collection of women's pro, semi-pro, and collegiate sports. Along the way, she built a thriving 2,300 member support community for fellow female founders — The FBomb Breakfast Club.
In 2018 Seattle Magazine named her one of the city's Most Influential People, the Female Founders Alliance awarded her its first Advocate Award, and FBomb was recognized as a finalist for Geekwire's Newcomer of the Year. Previously, Megan spent two decades as a leader, consultant, educator, and public speaker in the philanthropic sector. Today you can find her at Foundry Law Group where she specializes in contracts, employment, and governance.
Please arrive before 6 p.m. before the lobby is locked for the night.
We're very excited about hearing from these two experts and hope you can join us! There will be networking time before and after the chat. Snacks will be provided.
Thank you to our sponsor