Description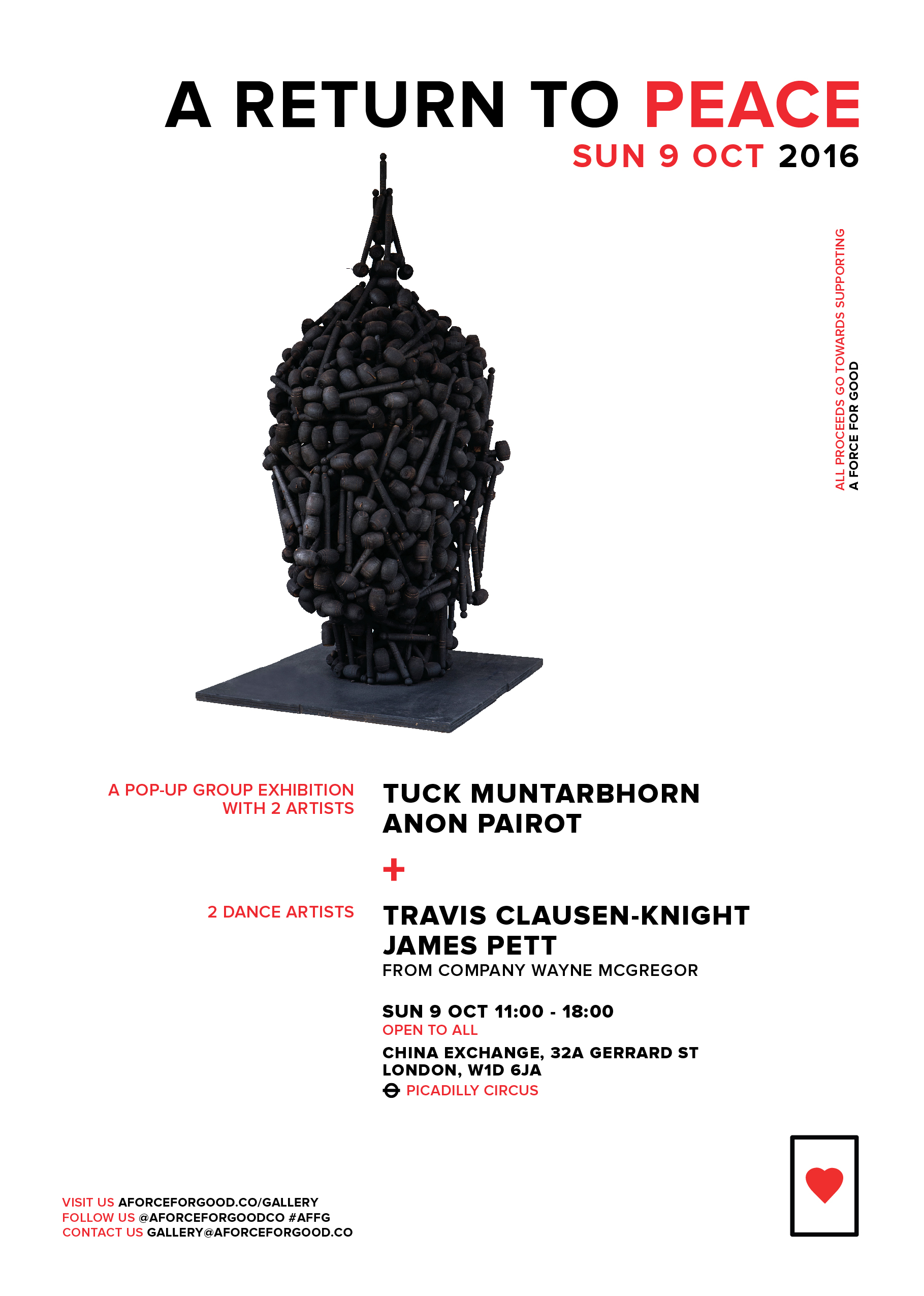 About The Event
"Join us for a Sunday of peace, love and beauty. I have curated this exhibition so that peace will be felt in our hearts and in our deep understanding, thank you." - Tuck Muntarbhorn

London-based social enterprise, A Force For Good, presents its first pop-up spiritual art and dance exhibition on the occasion of London Frieze Art Fair 2016.

"A Return To Peace" is curated by one of the world's youngest collectors of contemporary art and founder of A Force For Good, Tuck Muntarbhorn. The show will feature spiritual photography, sculptures and mixed media artworks by Thai-artist Anon Pairot, Tuck Muntarbhorn and contemporary dance performances by Travis Clausen-Knight and James Pett from Company Wayne McGregor.

At the exhibition, specially designed merchandise that are symbols of Good, made ethically and with love, will be for sale. All proceeds will go to the further development of A Force For Good - a social enterprise to help you connect to Good and peace through spirituality and creativity.

Please note: Dance performances will take place between 11:30 - 14:30.
The exhibition is free and open to all - please kindly register to attend.

For more information about A Force For Good, please visit:
http://aforceforgood.co

Connect with us:
Facebook
Instagram
Twitter
#AFFG

This event is organised by A Force for Good.