Description
MIT Enterprise Forum NYC Presents: A Fireside Chat with Author Malcolm Gay
Sponsored by Pryor Cashman
Who Will Bridge the Final Interface? The History and Promise of Connecting Our Brains to Computers:
Malcolm Gay, an award winning journalist who writes for The Boston Globe, The New York Times and other major publications, recently published an exciting account of one of the critical scientific quests of our time, entitled "The Brain Electric: The Dramatic High-Tech Race to Merge Minds and Machines". His book chronicles the saga of several scientific leaders, their labs, startups and careers, and their perseverance and vision in leading the world towards an era when lost limbs and paraplegias are only obstacles of past generations. He regales us with stories of competition, winning and loss, high financial stakes and government involvement, and massive payoffs when the reward is proving that neurological implants can actually be wired to control prostheses, or to communicate when patients have lost their ability to do so on their own. Who is going to be the superstar that will end up as the leader of this pursuit? It's not yet clear, but Malcolm's book gives us a heady account of the drama and key players involved.
5:30 – 6:30 pm: Registration and Reception
6:30 – 7:00 pm: A VC's Perspective Shahin Farshchi, Lux Capital
7:00 – 8:15 pm: Interview of Malcolm Gay by Professor Winslow Burleson
Q & A and Reception to follow
A VC's Perspective on the Intersection of Neuroscience, Technology and Investment Opportunity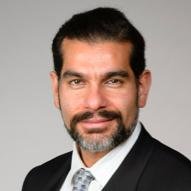 Dr. Shahin Farshchi
Partner
Lux Capital Management
Shahin partners with visionary entrepreneurs building iconic companies in space/robotics/hardware/AI as a Partner at Lux Capital. He led Lux's investments in SiBeam (NASDAQ:SIMG), Silicon Clocks (NASDAQ:SLAB), Planet Labs, and Flex Logix. Shahin previously did a PhD in MEMS and analog circuits, designed hybrids at General Motors, and started a company building wireless vital sign monitors
He delivers seminars and courses on technology entrepreneurship at UCLA, Stanford, and UC Berkeley. Why You Should Start a Brain Technology Company IEEE
A Fireside Chat with Author, Malcolm Gay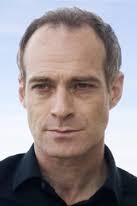 Malcolm Gay
Journalist and Author
Malcolm Gay is an arts reporter for The Boston Globe, where he covers visual and performing arts. He previously worked as a contributing writer at The New York Times and the critic-at-large for Riverfront Times, where he reviewed visual and performing arts. His writing has also appeared in Wired, The Atlantic, and TIME, among other publications.
Named an Alicia Patterson Fellow in 2013, he has received numerous national journalism awards, including top honors from the James Beard Foundation, the Association of Alternative Newsweeklies, and the National Association of Black Journalists.
Gay studied Philosophy and Art at The Colorado College, later earning an MJ from the University of California, Berkeley, Graduate School of Journalism, where he studied narrative non-fiction. The Brain Electric, which details the race among top neuroscientists to merge the mind with machines, is his first book.
Moderator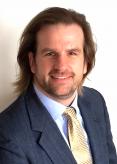 Winslow Burleson
Associate Professor
NYU College of Nursing
Winslow Burleson joined the NYU College of Nursing as Associate Professor in September 2014. Previously, Win was an Assistant Professor at the School of Computing, Informatics, and Decision Systems Engineering, in the Ira A. Fulton School of Engineering, and Senior Sustainability Scientist, Julie Ann Wrigley Global Institute of Sustainability at Arizona State University. He was recently selected as a Fulbright Specialist Roster Candidate in Computer Science. As a social inventor, he led Motivational Environments, a 20-person research group advancing human-centered technology and design strategy to improve quality of life through increased creativity, learning, and health. Win raised over $7 million in collaborative funding and received the best paper award at the 2009 International Conference on Artificial Intelligence, the field's top conference, showing Affective Learning Companions' ability to have large-scale societal impact on thousands of students, by bringing cyber-enabled learning research into classroom settings. Win has been awarded 10 patents, four inventor and innovator awards from IBM Research, two Time Magazine Awards for the top 10 and top 50 inventions of the year and authored over 100 scientific publications. Win earned a PhD and MA from MIT and an MSE from Stanford.
Thanks to our Sponsor:
Pryor Cashman LLP
7 Times Square
New York, New York 10036
Tel. 212-326-0146