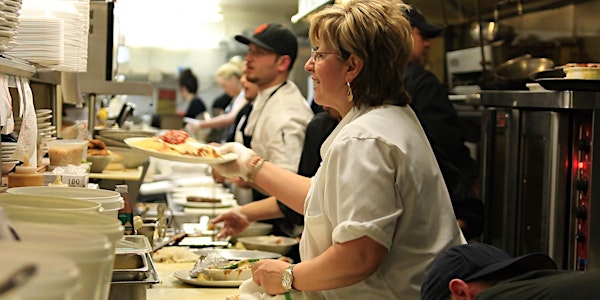 A FINE LINE & HEARTS FOR DINNER: Friday, June 8 | 5:30 PM | RIGLER
Location
The Egyptian Theatre Hollywood
6712 Hollywood Boulevard
Los Angeles, CA 90028
Description
DAY 4 | A FINE LINE & HEARTS FOR DINNER | Friday, June 8 | 5:30 PM | RIGLER


A FINE LINE
United States, 2018, 71 min, Los Angeles Premiere, Documentary
Director/Writer: Joanna James
Producers: Joanna James, Katy Jordan, Anastasia Ganias Gellin
Cinematographer: Robert Featherstone
Editor: Russell Greene and Joanna James
Music: Petros Kamplanis
Only 6% of head chefs and restaurant owners are women, a disappointing fact in a world where women have traditionally held a central role in the kitchen. Featuring the perspectives and experiences of professionals around the world, the film "A Fine Line" depicts the struggles surrounding today's women in the culinary arts.
Joanna James is a Greek-American filmmaker making her directorial debut with the documentary A Fine Line. Joanna was a newspaper reporter interning for The Boston Globe. As a writer for a Greek-American weekly bulletin, she was chosen to cover the 2004 Olympic Games in Athens.
* 2018 Thessaloniki International Film Festival,
* 2018 Womens Film Festival
* 2018 Bettonville Film Festival
* 2017 Globe Docs Film Festival
* 2017 Napa Valley Film Festival
---
HEARTS FOR DINNER (Kardies gia fagoma)
Greece, 2017, 21 min, US Premiere
Director/Writer: Renee Koutoula
Producer: Maria Repousi
Cast: Ioanna Bakalakou, Despoina Papazoglou, Nikolas Lambrou
An Albanian immigrant lives in a Greek village with her husband. With her son away at college, she works as a domestic servant for her cousin. One day, she is assigned a task that proves to be more difficult than it would seem. The struggle forces her to redefine the values in her life.
* 2017 Athens International Film Festival
* 2017 Drama International Short Film Festival