March is Colorectal Cancer Awareness month. This is a community fundraiser to benefit Kevin Byrne and his family.
About this Event
In November of 2020, Kevin Byrne (KB) received news that we all hope to never hear. At 44 years old, he was diagnosed with metastatic colon cancer. He faces a long road of chemotherapy (5 rounds down!) and two major surgeries (first will be February 17).
Kevin and Andrea have barely skipped a beat during this unexpected shock. They continue to work full time - both with demanding work schedules. Their three children: Connor (13), Samantha (10) and Abigail (7) are very active and continue to try and make the most of having to be extremely cautious during Kevin's chemotherapy, continued immune compromise - and of course, the added stress of Covid. The Byrne family has chosen to only battle this with a positive mindset. Kevin has been upbeat and honest throughout his journey. He signs off all of his journals with the following quote:
"I will not stop moving forward. I will not stop fighting. I will not borrow troubles from tomorrow at the expense of today."
Our goal as their friends and family has been to assist them in maintaining as much normalcy as possible during this time. With that wish in mind, and given Kevin has been an avid runner throughout most of his life, what better way to honor him and provide support then to hold a 5K!
You can see his full story here:
What to Expect
This event will be covid safe. You will be required to wear a mask at all times, except the following: while running and while eating or drinking. Please maintain 6 feet of social distance between yourself and others AT ALL TIMES.
This run is "show and go". This means that you may start running anytime between 8 and 9 am! There will be no race corral. Please bring your own watch or device to time yourself. Course will be well marked. This is a fun, family friendly event! Come out for fun, exercise, and to support the cause!
REMEMBER: Wear a mask, wash your hands, watch your distance.
The event is rain or shine. There is a virtual option as well. More details on how to share your virtual run with us coming soon.
Children are welcome to run too! For $10 they can join in the 5K or the kids fun run.
Ticket sales for in person race will end March 13 as we need to give our food/beverage vendors a head count. There will be a small amount of race day registrations available but you must contact me directly to do so.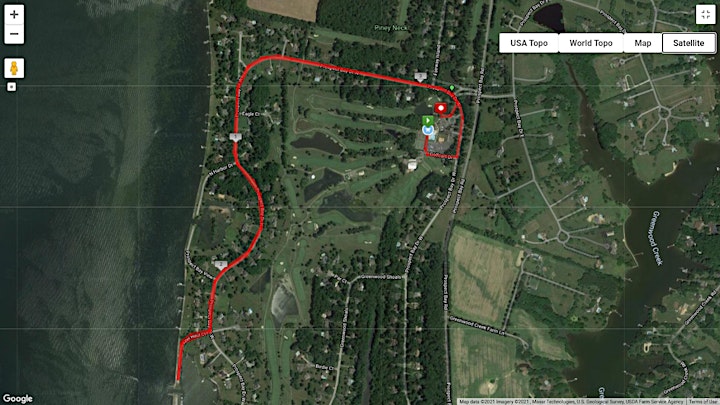 Kids Fun Run
The kids fun run is a 0.5 mile loop around the clubhouse area. The area will be marked and monitored for safety. Please foot traffic only. Strollers are OK.
The fun run will start at 9:30 am!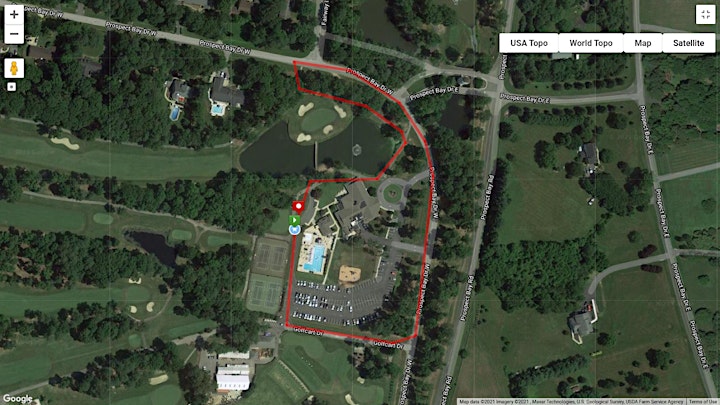 Post Race Information
Bring your wallet! :)
Prospect Bay Clubhouse will be offering breakfast sandwiches during and after the race. There will also be a cash bar available. Coffee and water bottles will be available as well! There will be music playing to help usher us in from the run and entertain us after too!
As part of our fundraiser, we will be holding a silent and live auction. More details to come on this! We already have secured several amazing items!
Silent auction well end at 10:15 am. Live auction will begin at 10:30.
All in attendance of the run are welcome to make a reservation for lunch in the clubhouse afterwards if they wish!
Just added! Live music by Bryan Hanifee!