Description
A Event for Personal Breakthrough!
Join us for an event focused on learning new techniques to neutralize the emotional and traumatic memories of the past.
What you'll learn:
• Methods that neutralizes past traumatic experiences.
• Techniques that transforms resistance into motivation.
• A system for hearing the message from our emotional states.
• Learn a short cut method to operate daily from your core and approach life with clarity and focus.
• Walk away with a powerful new skill set to help you awaken your heart and mind and rid yourself of self limiting beliefs to find your true purpose.
When: June 4th 2017
Time: 1:00pm – 4:00pm
Where: 3106 Commerce Street, Dallas Texas.
Cost: Donation (Seating is Limited)
Contact number: 972-773-9130 if you have questions.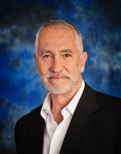 CEO Peopleistic USA
Master Trainer of HNLP
Master Coach
Testimonials:
If you are desirous of exploring the depths of your being, your soul, your internal "wiring" and are truly committed to making a lasting change in your life that will better you personally, your family, your friends, employees, peers and all you come in contact with then scheduling a session with Gary is a must and one you will be forever grateful for!
Brian Moses
#2 Coldwell Banker Real Estate Agent in the world
"I want to personally thank you from the bottom of my heart. The MRT technique is the most effective technique in diminishing my PTSD, I have ever experienced after being treated by psychologists, psychiatrist, hospitals, and numerous other programs and I did it in just 15 minutes."

George Alpha,
 Veteran
I can't thank you enough for doing your free seminar and being picked to have you demonstrate releasing an old hurt. My self-esteem has noticeably improved drastically. This is not only very big for me, but has changed my life, and now I can be more of who I am. Thank you so much."
Karen Schuyler Kansas City, MO
"I've spent many years studying and participating in psychotherapy and this is the fastest change I've ever seen. I've changed my life dramatically and permanently at lightning speed."
Adam Colson
Psychotherapist
Los Angeles, Ca