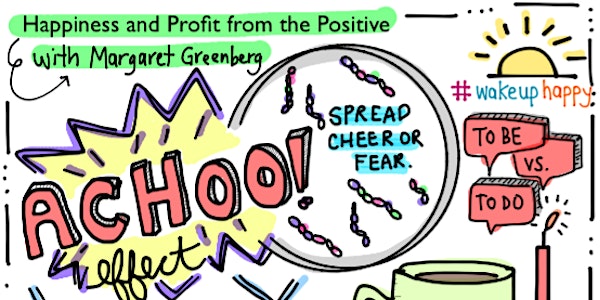 A Dose of Positivity
Covid-19 is spreading not only fear and disease around the globe, but negative emotions. We could all use a dose of positivity these days.
About this event
As Covid-19 spreads around the globe we all could use a dose of positivity. In this brief webinar positive psychology expert and co-author of the best-selling book, PROFIT FROM THE POSITIVE (McGraw-Hill), Margaret H. Greenberg, MAPP, PCC. along with other PFTP Certified Practitioners, will share a few tools from the science of positive psychology to help all of us not just survive this pandemic, but thrive in the face of it.
Working remotely doesn't mean working in isolation; and social distancing doesn't mean social disconnection. We need to connect virtually with our colleagues, co-workers, clients, family and friends more than ever before.
Come join us from anywhere in the world!
PS - Your new coworkers (kids, pets, spouses, partners, roommates) are welcome, too.