Description
DIGITAL MEDIA ARTISTS / Los Angeles is excited to finally announce our lineup for a NIGHT AT NETFLIX event. (Located just down the street from our usual location - please note the location of Netflix Campus)
This lineup is subject to change depending on the specific artists that are available.
A lineup of creative heads, social media designers, and video designers will present their approach to design, animation, compositing, and inspiration in general.
Currently Scheduled Panelists:
IMAGING
TOMASZ OPASINSKY
MARIO MERA
RUDY BARAJAS
LUKE PETERSON
INOVATION MOTION
SARAH BLANK
HANZEL HARO
HIDEO IGAWA
WHOOPY WINGER
MARKETING MOTION
DAWN CHENETTE
J.R. HUGHTO
PROFESSIONALS - PLEASE BRING YOUR BUSINESS CARDS.
FOOD & DRINKS WILL BE SERVED
LIMITED VALET PARKING WILL BE PROVIDED WITH ADMISSION. Please consider carpooling if you can. There are fewer spots than tickets, so if you arrive late, you may need to find street parking (please note regular parking rules in the neighborhood)
SCHEDULE:
6:00 - 7:00 PM - - ARRIVAL AT NETFLIX / FOOD & DRINKS SERVED
7:00 - - FOOD SERVICE ENDS
7:00 PM - - THEATER PRESENTATIONS
7:00 - 7:40 PRESENTATION 1 / / Marketing Motion
BREAK
7:45 - 8:15 PRESENTATION 2 / / Imaging
BREAK
8:20 - 8:50 PRESENTATION 3 / / Innovation Motion
END
9:00 MEET & GREET with NETFLIX teams
EACH PERSON MUST HAVE THEIR OWN TICKET (with their registered name on it)
MUST BRING VALID I.D. for entry to the studio lot (make sure it matches your ticket name)
NO BACKPACKS or LARGE PURSES (please leave them in the car / lot is on the studio property)
OUR AWESOME SPONSORS ACTUALLY SPONSOR YOU...YES! Part of our evening is going to feature our door prize drawing. Everyone who comes gets a ticket.
The prizes are offered by the companies who help you make your work better - please click on their links and check out their gear.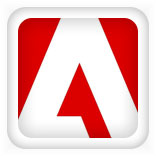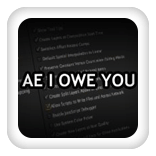 ARE YOU A MEMBER OF OUR FB PAGE? You should be. Jobs, Specials, News, More...GOT A COMMENT? SUGGESTION? WANT TO GIVE A PRESENTATION? Shoot us an
email
.