Natasha Bahrami, Director of Gin, invites you to join her either online or in person at her gin bar in St. Louis, Missouri for this event!
About this event
Please join Natasha Bahrami, Director of Gin Curation and Education for the Museum of Distilled Spirits for her final 2021 event program for the Museum. This is a rare opportunity experience Natasha's passion and knowledge for gin either IRL at the her St. Louis bar, The Gin Room, or online for this deep dive into barrel aged gins.
Whether your true love is Bourbon, Whiskey, Rum or Gin, the barrel aged gin category is exploding in popularity with American Distillers yet still remains somewhat of a mystery with consumers and enthusiasts alike.
In this seminar we will dive into the process, the barrels and the many different outstanding barrel aged gin in the markets, their various nuances and what sets them apart from the rest.
As always we will discuss and taste individual Gins as well as show application in cocktails and why so many barrel aged gins serve as ideal options for classic whiskey focused cocktails.
YOU HAVE AN OPTION TO JOIN US ONLINE or IN-PERSON-PRICE RANGE $15-$35
VERY IMPORTANT! Your ZOOM link for this event is provided in your Eventbrite Order Summary email. Although Eventbrite tells you that you will be receiving a separate email from your organizer (us), this is not true. Please SCROLL TO THE END of your Eventbrite Order Summary and you will find your Zoom link and everything you need from us. We are an over 21 event requiring your Zoom video camera be turned on.
The 2020's have seen a rise in the Food & Beverage museum category. The Museum of Distilled Spirits is elated to be included in this trend. PLEASE feel free to eat and drink throughout all your experiences with us.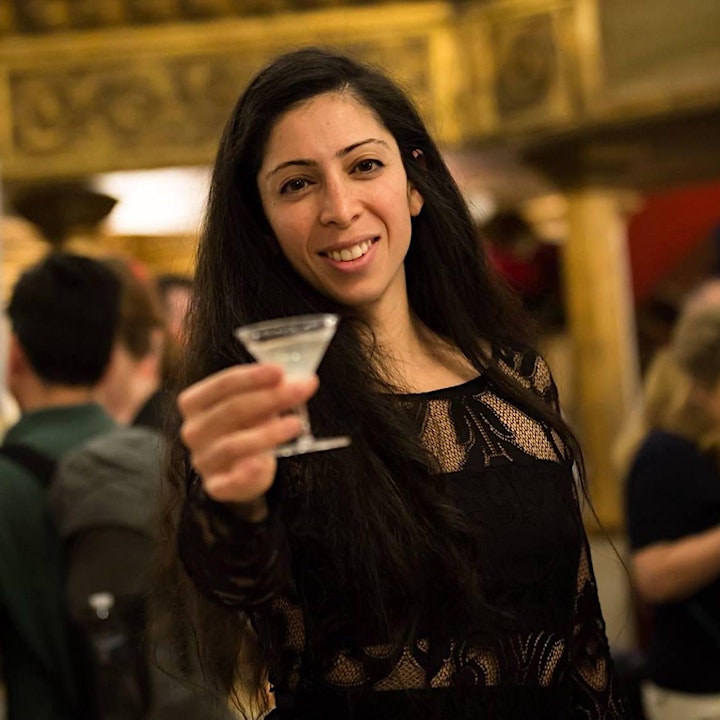 Natasha Leila Bahrami aka the Gin Girl (@thegingirl) is the founder of Gin World. For the last 6 years, Natasha and the Ginworld Ambassadors have hosted the largest gin festivals in the United States bringing distillers, educators and brands together to expand knowledge and experience with the spectrum of gin. Elevation of the spirit of gin is her priority. Natasha is the proprietor of The Gin Room in St. Louis, MO, a gin bar established in 2013 boasting hundreds of fine gins and an ever-changing creative cocktail list. Natasha is the Director of Gin Curation and Education for the Museum of Distilled Spirits, curating the gin education and programming for this unprecedented collaboration of the spirits world. In February of 2021, Natasha became the 8th person and first American to ever be inducted into the Gin Hall of Fame.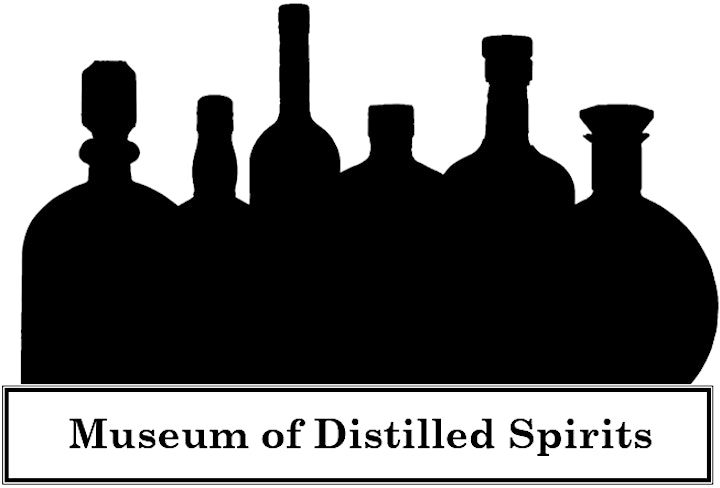 Museum of Distilled Spirits mission: To welcome the community that has an appreciation for brandy, gin, rum, tequila, vodka, and whiskey to share their stories while inspiring awareness of the significance of distilled spirits to America's cultural heritage in a celebratory, innovative, multisensory experience.
Date and time
Location
Refund policy