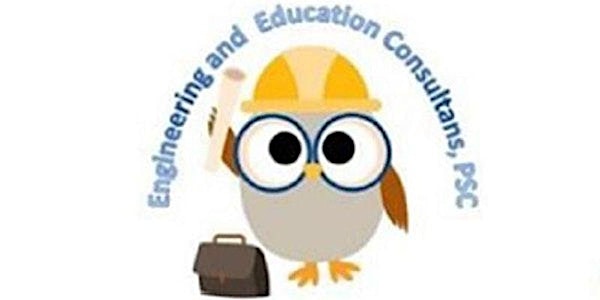 A DISTANCIA: Micro-inversores: Razones para seleccionarlos en el diseño...
Cursos a distancia disponibles para renovar su certificado de instalador (aprobados por PPPE).
Refund Policy
Contact the organizer to request a refund.
Eventbrite's fee is nonrefundable.
About this event
Cursos a distancia disponibles para renovar su certificado de instalador (aprobados por el Programa de Política Pública Energética - PPPE). Completa tu registro y pago aquí.
También puedes pagar a través de ATH Móvil al número 787-309-8316 o depositas o transfieres a nuestra cuenta en el Banco Popular de Puerto Rico u Oriental Bank. Llámanos para más detalles.
Para aclarar dudas llámanos al 787-309-8316.
Luego de pagar comunícate con nosotros para el registro formal y el envío del material y la pos-prueba.
CURSO EN MODALIDAD A DISTANCIA. EL PARTICIPANTE ESTUDIA EL MATERIAL EDUCATIVO Y APRUEBA EL CURSO A TRAVES DE LA POS-PRUEBA CON UN MINIMO DE 70%.
CURSO 8 HRS APROBADO POR LA OFICINA ESTATAL DE POLITICA PUBLICA ENERGETICA (OEPPE) PARA RENOVAR CERTIFICADO DE INSTALADOR DE SISTEMAS ELECTRICOS DE ENERGIA RENOVABLE.
Costo: $145
El curso incluye los siguientes temas:1. Reglamentación, Leyes e Incentivos2. Conceptos de Sistemas Fotovoltaicos Típicos3. Inversores de Linea4. Micro-inversores5. Proceso de Diseño
REGISTRO Y PAGO A TRAVES DE:https://microinversores.eventbrite.com
METODOS ALTERNOS DE PAGO DISPONIBLES
REGISTRO TAMBIEN DISPONIBLE A TRAVES DEL TELEFONO.
Ejemplo: PayPal, ATH Móvil, Depósito a Cuenta de Cheques.
Más información:787-309-8316; email: eecpr1@gmail.com
Atención: Debe leer detenidamente nuestras condiciones de transacción y comunicación antes de realizar el registro y el pago. Al realizar el pago acepta las condiciones aquí establecidas:
Los espacios son limitados y el registro es a través de esta página. Todos los pagos son finales, sin excepción. Nos reservamos el derecho de recalendarizar el evento con el fin de lograr el cupo mínimo pre-determinado. Es responsabilidad del participante realizar los arreglos para asistir en la fecha que se determine realizar el evento. Toda comunicación de nuestra parte será oficial y proveniente de nuestro correo electrónico: eecpr1@gmail.com en formato de texto. Es responsabilidad del participante revisar el correo electrónico de manera frecuente. Si recibe un correo que alega provenir de nosotros y desea corroborar la información o esperaba recibir un correo de nosotros y no lo ha recibido, nos debe llamar al 787-309-8316. Estas condiciones pueden ser revisadas y enmendadas por EEC, PSC. El fin de nuestra empresa es proveer herramientas educativas prácticas para los profesionales. Engineering and Education Consultants, PSC ¡Comprometidos con la educación técnica y científica en Puerto Rico! Agradecemos su patrocinio.