Description
AFROTRAK Presents:
A Different World: Screening + Discussion
Black Cinema House
(Located on the second floor of the Stony Island Arts Bank)
6760 S. Stony Island Ave.
During the event, we will screen four episodes of A Different World, have a brief intermission and go into discussion immediately following based on the themes introduced in the episodes.
Note to Guests: The cast of A Different World will not be present during this screening or discussion. The discussion is an open-dialogue amongst the community members attending this event.
Theme: BGLO paraphernalia, college hoodies and 90's attire encouraged.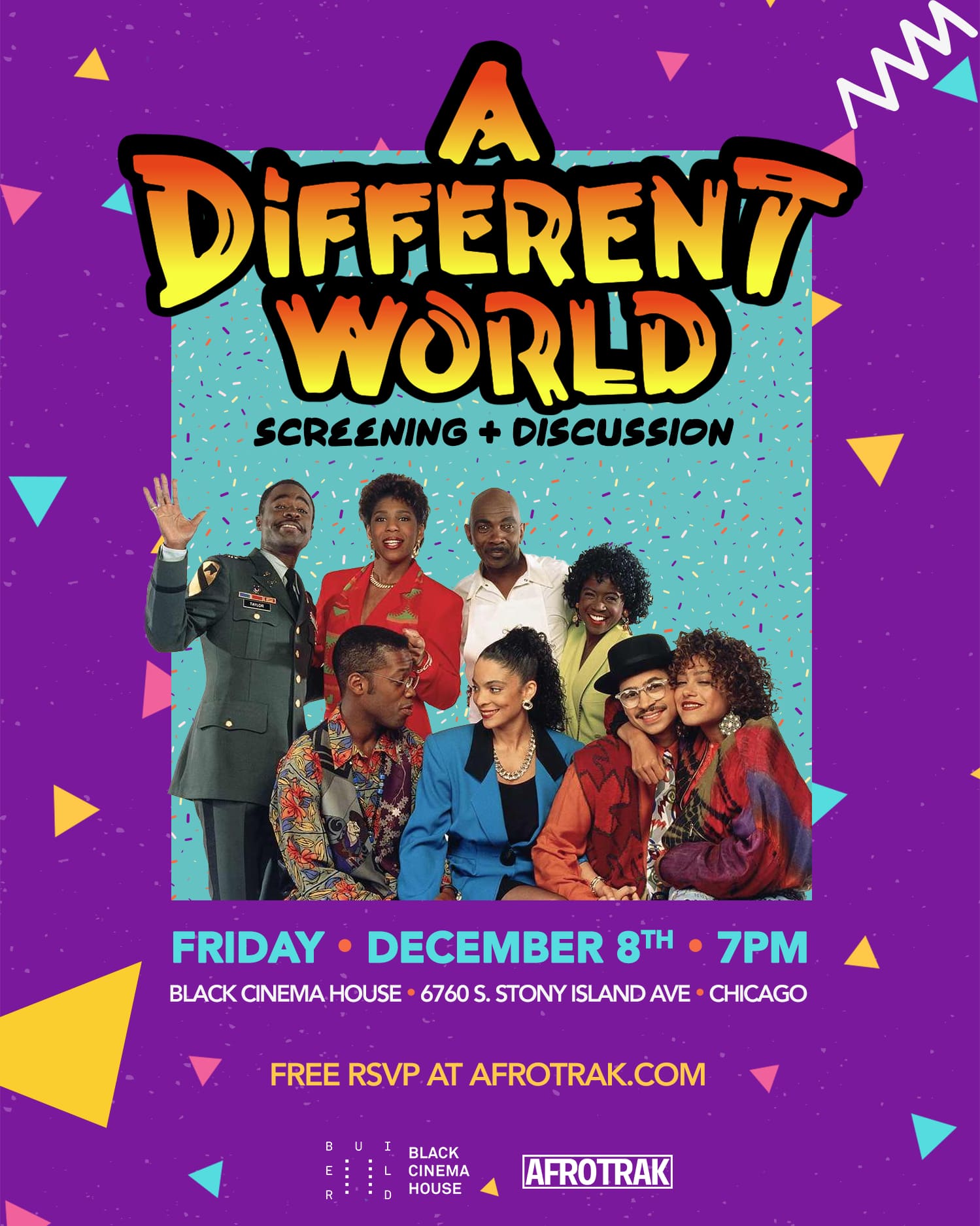 Disclaimer: By attending this event, you are agreeing to allow yourself to be filmed and photographed and used in promotional material.