A Delightful Evening of Dueling Pianos, Dinner and Dessert Auction
Description
Entertainment by:
Killer Keyz Dueling Pianos - All the way from Utah!


TICKETS MAY ALSO BE PURCHASED Monday through Friday from 8 AM to 4PM at:
Braziel & Associates, Contact Sandi Decker, (530) 895-3344
1074 East Ave., Ste. L, Chico, CA 95926
EVENT INFO:
A Delightful Evening of Dueling Pianos, Dinner and Dessert Auction
Presented by: Soroptimist International of Chico

It's a "Date Night" or "Girls Night Out" Extraordinaire - Featuring Dueling Pianos by the Killer Keyz. (information below)

When: November 4th, 2017
Where: Sierra Nevada Brewery - Big Room
Time: 6-10pm
Cost: $75

Dessert:
Auction features Upper Crust, Cinful Desserts and the crown jewel; Chef Ann Leon's Chocolate Table which includes delectable chocolate decadence in every form from handmade truffles to sumptuous rich mousse.

Dinner:
Includes Sierra Nevada's famous herbed tri-tip and a lovely sage cream veggie lasagna along with all the favorite salads and side dishes.

Entertainment:
Killer Keyz by Dueling Pianos Anywhere is the top-rated dueling pianos show in the country, awarded and maintaining the coveted 5 Star rating over ten straight years! Their exuberant performances thrill clients and fill venues across the nation with all request high-energy audience interactive performances. Each entertainer performs songs directly from the audience's requests, creating their own special blend of hilarity, excitement and musical favorites delighting guests of all ages.

They perform hilarious and lively audience interactive events throughout the U.S. every year. Each uniquely customized Dueling Pianos Show features the combined musical technique of two extremely talented piano performers.

Dueling Pianos Anywhere has performed thousands of all-request Dueling Pianos Shows at a variety of popular venues nationwide, including casinos, corporate events, country clubs, universities, conventions and private events.
Schedule:
6:00-6:45 No Host bar
6:45-7:30 Dinner
7:30-8:00 Dessert Auction
8:00-10:00 Dueling Pianos

For more information and videos click the following link: DuelingPianosAnywhere.com

A DELIGHTFUL EVENING OF DUELING PIANOS, DINNER, AND DESSERT AUCTION BENEFACTOR IS: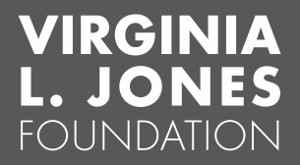 Sponsored by: