Description
Join WALTER Magazine as we return to Kinston for an exclusive look into award-winning Chef Vivian Howard's world!
Supported by:

Itinerary
Saturday, October 26
10:30 AM
Arrive in Kinston at Chef & the Farmer for brunch with a custom menu including Vivian's favorite recipies from Deep Run Roots.

12:00 PM
Group 1: Head to Vivian's private test kitchen for an intimate cooking class with Miss Lillie and Vivian!
Group 2: Free time to explore Kinston! Tour Mother Earth Brewing Co. and Social House Vodka, appreciate local art at Art 105, and check out fresh produce at the farmers market.
2:00 PM
Groups switch!

4:00 PM
Head back to Chef & the Farmer for a private party upstairs with Vivian! Enjoy delicious small plates from the Chef & the Farmer menu, cocktails and live music.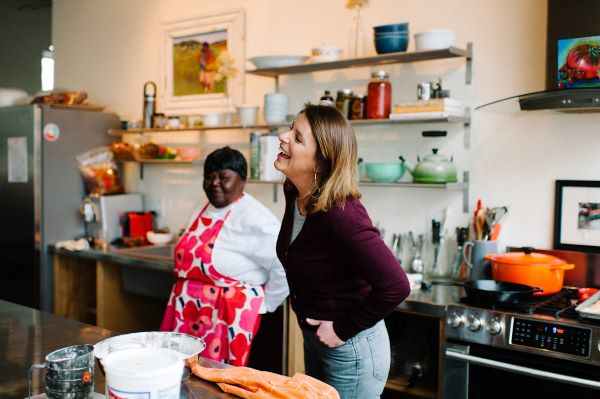 ---

OVERNIGHT LODGING
For those staying the night in Kinston, WALTER and Vivian suggest one of the following possibilities: