A Day of Datawarehousing with the DataChix To Benefit the Cloverleaf School
Description
Learn DataWarehousing with the DataChix!
At the American Legion Post 251 in Duluth GA
SQL Server MVPs and popular blogging team Audrey Hammonds and Julie Smith of DataChix.com offer this one day of training to benefit The Cloverleaf School of Atlanta in cooperation with The American Legion Post 251, Duluth, GA. Audrey will take you on a guided tour of converting a transactional model into Dimension and Fact tables. After the model has been created, Julie will guide you through loading those tables using SQL Server Integration Services.
To top it all off, it's happening on March 14th folks.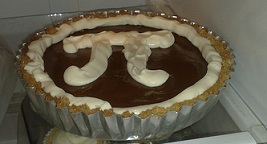 That's right. 3/14 Pi Day. Could there be a better way to celebrate the irrational number which represents the ratio of a circle's circumference to its diameter than by using SSIS? NOPE! But maybe we'll get some delicious Pie to celebrate as well!
Audrey and Julie bring over 25 years of warehousing experience to this fantastic day of training, but don't say that to their faces!
Part I Dimensional Modeling with Audrey
Why Transactional databases are the way they are—Codd's rules to live by
Why Codd's rules don't work for Reporting-- Kimball's rules to live by
Fun at the whiteboard converting a transactional model to a dimensional model.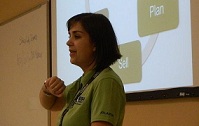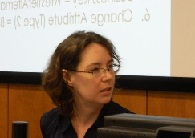 Part II Extract Transform and Load using SSIS with Julie
A tour of SSIS
Control Flow Basics
Data Flow Basics
How to load Dimensions with SSIS
How to load Facts with SSIS
Why SSIS has got such a bad rap sometimes.
Frameworks
What happened and when
When things go wrong, how to know the details
Top quirks of SSIS—what, why, and how to get around them.
**Special Bonus--Data Quality with Data Quality Services!
About The Cloverleaf School of Atlanta: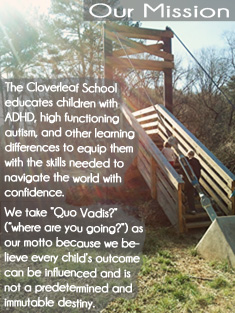 About The American Legion Post 251: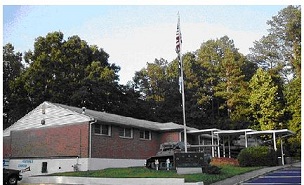 American Legion Chattahoochee Post 251 welcomes VETERANS from all branches of our Armed Forces who have served and/or continue to serve our great Country. Joining Post 251 enables you to continue serving God, Country and Community as well as to enjoy the comradarie and fellowship of fellow Veterans. Our mission is to implement the goals, aspirations, dreams, peace and blessings for our country, friends and families.
About Audrey Hammonds:

SQL Server MVP Audrey Hammonds is working as a Consultant for Innovative Architects in Atlanta. (With my fellow Datachix!) Fourteen years ago, she volunteered for DBA training to escape COBOL, and never looked back. A firm believer that good fundamentals and solid design can save a database professional's sanity, she has devoted much of her career to designing (hopefully) elegant databases and straightening up others' not-so-elegant databases. Audrey has run the gamut from Database Developer to Production DBA to Architect.
About Julie Smith:

Julie Smith has spent the last 12 years bending data using varied tools such as MS Access, MySQL, and SQL Server 2000-2012. She is a Consultant at Innovative Architects. She is an active speaker, blogger and writer in the Microsoft SQL Server Community. She is one of the co-founders of The Cloverleaf School of Atlanta, which educates elementary aged children with ADHD, High Functioning Autism and other learning differences. In spite of being a SQL Server MVP, she remains "very simple woman with warm fuzzy secret heart."
Bibliography: Audrey was a contributing author to Microsoft SQL Server 2012 Bible and Professional Microsoft SQL Server 2012 Administration. Julie was a contributing author to Microsoft SQL Server 2012 Bible and is the author of the soon to be published Joes 2 Pros Data Quality Services.
Lunch and Continental Breakfast provided. Please contact the organizer at the above email for any special dietary considerations! Thanks and see you on Pi Day!
Can't attend our event but still looking for low-cost, high quality training? Don't miss SQL Saturday Atlanta #220. For the cost of lunch, get a full day of top training!