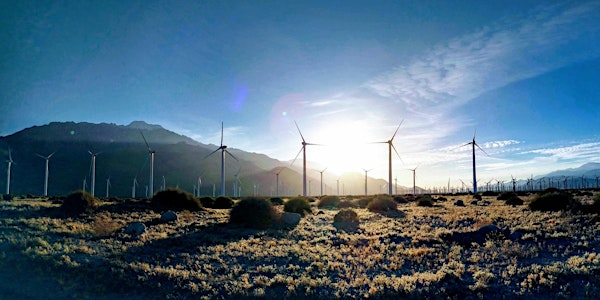 A Day of Action: Moving the Bay Area to 100% Renewable Energy
When and where
Location
St. Ignatius College Preparatory 2001 37th Avenue Bannan Theater (Enter at Cowell Gym Foyer) San Francisco, CA 94116
Refund Policy
Refunds up to 7 days before event
Description
Join The Climate Reality Project: Bay Area Chapter for a Day of Action to learn how California and the Bay Area can actually reach 100% renewable energy and what actions we can take right now to accelerate that transition.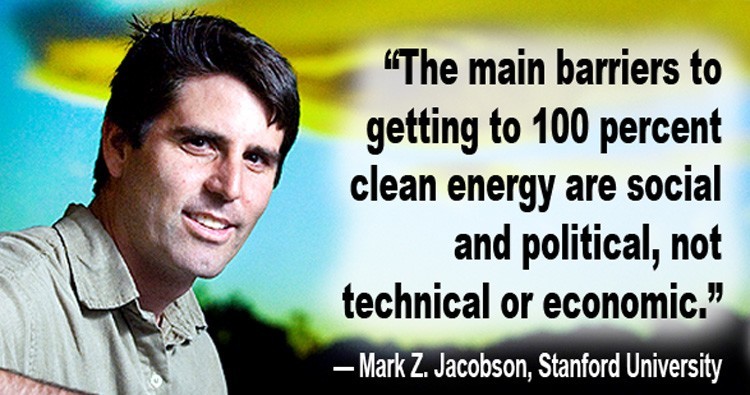 Imagine a future where the entire U.S. energy infrastructure runs on clean, renewable energy. It's possible to do by 2050 by using energy from wind, water and sunshine, says one of the world's most outspoken proponents of 100% clean energy. Our Keynote Speaker, Mark Z. Jacobson, Stanford Professor of Civil & Environmental Engineering, and his team from The Solutions Project have mapped out pathways to 100% renewables for all 50 U.S. states and 139 countries. Come learn more about the benefits of "Electrifying Everything." See the California roadmap and learn how you can join the effort to support progress in our state.
Also featured:
Diane Bailey is Executive Director, Menlo Spark, a non-profit focused on charting Menlo Park's path to become the first truly carbon neutral city by 2025. Diane will share with us her ideas, experiences and strategies on how climate leaders can mobilize other Bay Area cities to fight climate change.
This is a DAY OF ACTION, so we will breakout into smaller, interactive sessions focussing on the following action items (pick either Session A or Session B) followed by a networking reception with snacks and drinks:
SESSION A: Raise your Voices (and Raise your Pen!)
We'll provide analysis of upcoming 2018 California legislation that will need support: Senate Bill SB100 would set California on an aggressive course to be powered by 100% renewable energy by 2045. Assembly Bill AB1745, the Clean Cars 2040 Act, requires that by 2040, every new vehicle registered in California will be zero-emission, improving air quality in neighborhoods near freeways and fighting climate change. During this session, we'll provide training and you'll write a letter to your elected official or a letter to the editor.
SESSION B: Mobilize your City and Community to Go 100%
Most people don't know that community choice energy has made amazing progress in NorCal over the past 12 months, such that a majority of homes, businesses and governments can now easily select 100% renewable energy with the ease of a click or phone call. During this session, we'll divide up geographically so you can learn exactly what's happening in your city, and then you can help develop a plan of action to encourage and even take the lead with your city and neighbors to be "100% Committed."
Tickets are limited. This event is open to the public, so please bring friends and colleagues interested in renewable energy. Order now as our last event was nearly sold out. Don't miss this rare opportunity to learn from some of the best thought-leaders in the 100% renewable energy movement and to take specific actions to help California and your own city accelerate the path to a clean, sustainable energy future.
p.s. If you're a Climate Reality Leader you may be able to log 2 Acts of Leadership by attending. Please come and help us add 100 Acts of Leadership on this Day of Action.