Description
Are you considering studying medicine?
Come and see what it's really like to be a medical student at MedView's Medicine Experience Day – a first in New Zealand!
Learn from medical school experts about applying for and attending medical school in New Zealand and Australia.
Hear from inspiring junior doctors from Auckland's top hospitals
Designed for high-school students interested in medicine, this is a unique opportunity to learn valuable medical and surgical skills, speak 1-1 with doctors and medical students, and put yourself on a path to a successful career as a doctor.
All this for only $10!!
Delivered by current medical students and doctors, A Day in the Life of a Doctor will include:
Medical School – An Introduction!

Career in Medicine (career timeline, specialties)

Medicine Admissions Pathways

A Day in the Life of a Medical Student

Workshops (surgical skills and suturing)

Comprehensive and unique tips on successfully gaining admission into Medical school delivered by recent top medical school entrants.

The opportunity for 1:1 Q&A with doctors and medical students
While this is an event aimed for prospective medicine students, parents and family are strongly encouraged to attend!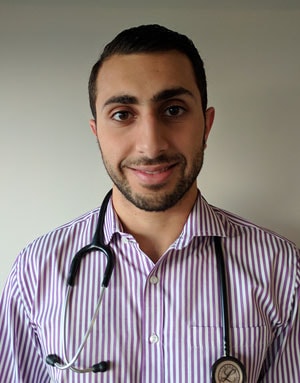 Guest Speaker: Dr Mark Bekhit, MBChB (Auckland)
Dr Mark Bekhit is a junior doctor currently based at North Shore Hospital in Auckland New Zealand, having been accepted in medical schools in Australia as well as Auckland Medical School in New Zealand. Having grown up in Auckland, and becoming Dux of Westlake Boys' High School in 2011 as well as receiving the University of Auckland full Scholarship, Mark has always highly regarded the value of education and sharing this with as many as possible. He has 11 years of tutoring and tutor management experience, and has spoken to over 5,000 students and parents about the path to medicine, as well as directly helping over 300 students across Australasia get into Medicine. He led the growth of the charity Cambridge Campus as well as later co-founding his own educational charity, The Learning Collaborative. Through these various pursuits, he has amassed a wealth of experiences in unleashing student's potentials, and guiding them on their path to Medicine. In his spare time, he enjoys blogging advice on his website, surfing, hiking and other outdoor adventures.

Invite your friends and family!
Date: Saturday, 24th November 2018
Time:
Session 1: 08:30am - 12:00pm, 08:15am arrival for 08:30am start.
Session 2: 12:45pm - 16:15pm, 12:30pm arrival for 12:45pm start.
Location: Endeavour and Discovery Room, Quality Hotel Parnell
Cost: $10