Description
Considering a career change into Data Science and want to better understand the road ahead of you? Come join us as we bring in a panel of Data Scientists and explore their backgrounds, trainings, their typical day, and problems they're solving.
Making a career change to a field as new and evolving like Data Science comes with a significant amount of uncertainty, questions, and confusion. We're bringing together an incredible panel of data scientists with diverse backgrounds to give you a better idea of what it takes to succeed in this demanding career field.
Meet our Panelists:
Lee Harper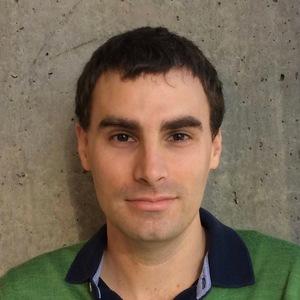 I did my PhD at Oxford in statistical theories of chemical reactions. After a brief stint as a high school teacher, I became a scientific analyst (what would now be called a data scientist), doing research to build machine learning models for the medical diagnostics industry. After moving to the US, I held various data and statistics roles at a couple of digital marketing startups. After coming to Galvanize to advance my python and SQL skills, I now work as a data scientist come manager for Cerebri AI Inc, where I get to work with a great team taking an innovative approach to measuring customer success.
Kelsey Nowell

Some of the topics we will cover include:
* The importance of a support network
* Best practices in learning the foundational skills to thrive as a Data Scientist
* Industry trends
*The future of Data Science
* Mentorship
Pre-requisites:
*None
Come with some questions ready for our panelists :)
Schedule:
6:30pm - 6:45pm - Doors open & food/drinks
6:45pm - 8:00pm - Panel Discussion

About our Sponsor
Galvanize is the premiere dynamic learning community for technology. With campuses located in booming technology sectors throughout the country, Galvanize provides a community for each the following:
Education - part-time and full-time training in web development, data science, and data engineering

Workspace - whether you're a freelancer, startup, or established business, we provide beautiful spaces with a community dedicated to support your company's growth

Networking - events in the tech industry happen constantly in our campuses, ranging from popular Meetups to multi-day international conferences
To learn more about Galvanize, visit galvanize.com.