About this Event
Featuring beers by Lagunitas, and food from Honky Tonk BBQ and Bang Bang Pie.
Front porch 2- 4:30pm
2 to 2:30- Country Doctors
2:40 to 3:10- Girls Of The Golden West
3:20 to 3:50- Cox's Army
4 to 4:30- Marian Runk
Backroom 4:30- 11pm
4:30 to 5- David Quinn
5:15 to 5:45- Horseshoe Bender
6 to 7pm- Bonnie Montgomery
7:15 to 7:45- The Lawrence Peters Outfit
8 to 9- Summer Dean
9:15 to 10:15- Gethen Jenkins
10:30 to 11pm- Joe Wortell And The Natural Law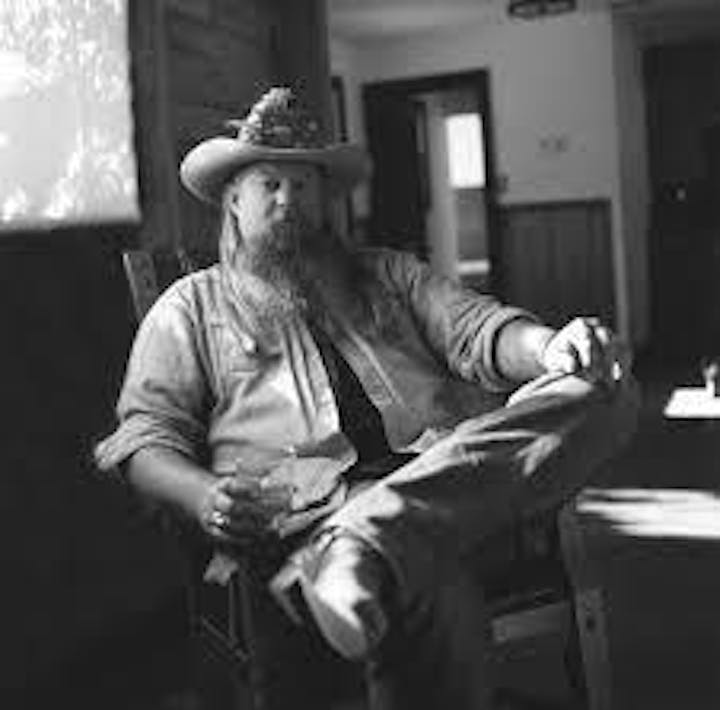 Gethen Jenkins
https://www.gethenjenkinsmusic.com
https://www.facebook.com/gethenjenkinsmusic/
Gethen Jenkins is an award-winning singer-songwriter born in Huntington, West Virginia, and raised in a rural Indian village in Alaska. All-American served eight years in the US Marines.
Sony/RED MUSIC and Five Music Inc. released his six-song EP titled Where The Honkytonk Belongs in July 2017; it had revolving play on Sirius XM's Outlaw Country and was one of the top-selling Outlaw Country albums on iTunes. After being honored with the Male Vocalist of the Year and Album of the Year awards at December 201 ?'s California Country Awards, Gethen was recently named 2018's Best Outlaw Country Artist in LA Weekly's annual Best of L.A. issue.
Earlier this year, Gethen Jenkins recorded his full-length album in Nashville with award-winning producer Vance Powell (Jack White, Chris Stapleton, Willie Nelson). The first single, "Bottle In My Hand", drops August 17 and album coming out Spring 2019.
Gethen's played over 1,000 live shows, sharing the stage with prominent acts such as The Marshall Tucker Band, Billy Joe Shaver, Wanda Jackson, David Allan Coe, and many more.
Establishing a dedicated country fan base in Southern California – not been done since Dwight Yoakam.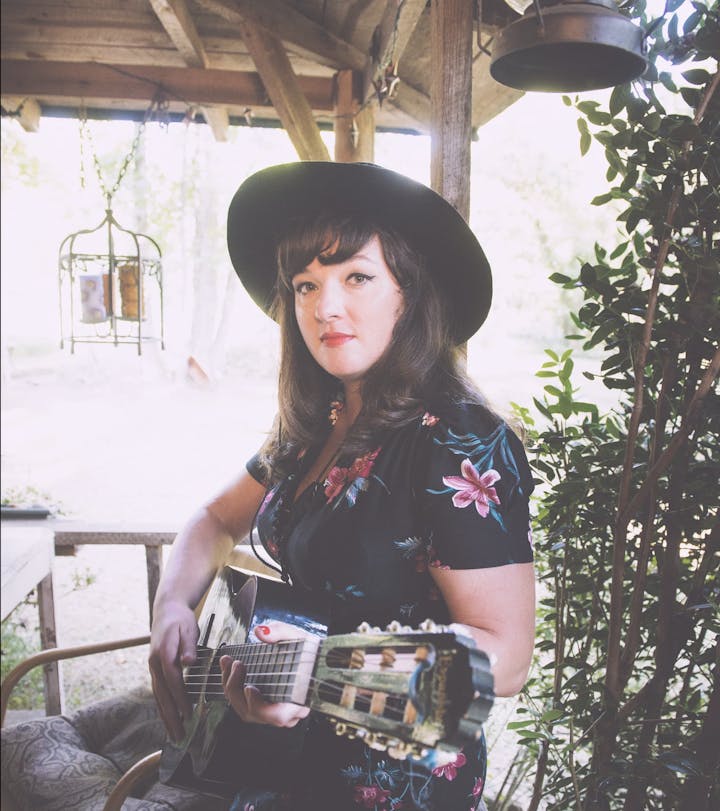 Bonnie Montgomery
https://www.bonniemontgomerymusic.com
https://www.facebook.com/BonnieMontgomeryMusic/
Upon first listening to Bonnie Montgomery, it's easy to mistakenly assume that you've stumbled upon a long-buried track by a legend from the golden era of country/western music. Such is the artistry of this Arkansas native and silver-voiced songstress. Her story is of her journey, but she presents it through a folk/bluegrass/country perspective that's traditional and timeless.
With "Forever", her second full-length album, Montgomery once again delves into classic country sounds and storytelling.
"It's a concept album inspired by Willie Nelson's Phases and Stages," Montgomery says. "The songs are about life on the road, loss, and the mysticism of West Texas. We recorded it with love and magic in Austin, Texas, at Dale Watson's Ameripolitan Studios."
Montgomery's stunning vocal chops and ability to draw listeners in with her natural songwriting talent should come as no surprise: her musical roots run deep. Brought up among the never-ending sound of music that flowed through her family's Arkansas music store, her childhood was heavily steeped in Ozark bluegrass, Texas swing, Delta blues, as well as gospel and rock and roll. Surrounded by talented musicians that ran the gamut from performers on the original Sun Records to bluegrass greats and opera singers, Montgomery expanded her musical horizons and began performing whenever possible.
Classically-trained and ready to bring her own distinct sound to the world, Montgomery released her first two EP's (Cruel in 2011 followed by Joy in 2013) before debuting her first full-length, self-titled album in 2014. She traveled the U.S. and Europe on a tour for the album, sharing the stage with artists such as Gossip, Shovels and Rope, Robert Ellis, Hayes Carll, Billy Jo Shaver, Turnpike Troubadours, Pokey LaFarge, Wayne "The Train" Hancock, Joe Ely, Moot Davis, Mike and the Moonpies, Dale Watson, Chris Stapleton, Jason James, and Sturgill Simpson, among others.
2016 was a big year for Montgomery. It kicked off with her being named the Ameripolitan Outlaw Female of the Year. Springtime marked the premiere of her modern folk opera Billy Blythe (written about the childhood of Arkansas native Bill Clinton) by Opera Ithaca in New York. The show won the attention of critics at The New Yorker, The Economist, The Huffington Post, and the London Daily Telegraph.
With the release of "Forever", the journey continues. On the stage and up the highway, through love and despair, and from the Arkansas foothills to the vastness of West Texas: there's no telling where Montgomery will take her listeners next.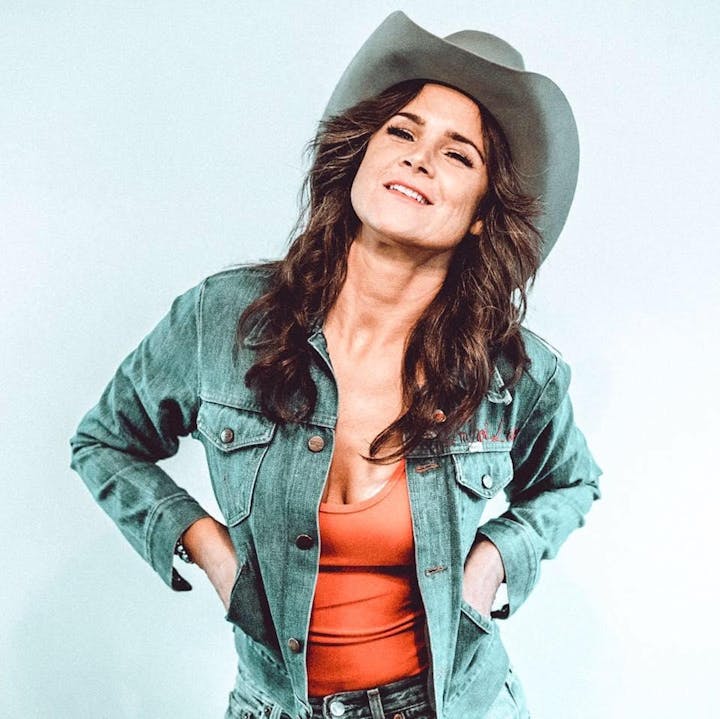 Summer Dean
Summer Dean is as authentic as they come.

Newly named 2019 Ameripolitan Outlaw Female of the Year, she puts on a heck of a show! Her raw lyrics, a bare-boned honest voice, and approachable confidence is evident on any stage and set her apart from other women of today's country music scene. From full theater seats to a packed honky tonk dance floor, Summer's audience falls in love with with the country songstress and quickly become loyal fans. Summer has released her debut album, Unladylike, with plans to release a full-length in 2019. She and her band play numerous venues from legendary dancehalls to beautiful theaters, while establishing a firm-foothold in the thriving music scene of Fort Worth. Summer has opened for numerous buzzy artist such as Marty Stuart, Dale Watson, Gary P. Nunn, Sam Outlaw, Max Stalling, The Cactus Blossoms, Mike and the Moonpies, The Derailers and more.
Performers
Date and Time
Location
Refund Policy