30 participants, 18 hours, 1 day - On May 1st, BYT & Instagram supported businesses and creatives on IG live. Donations still open!
About this event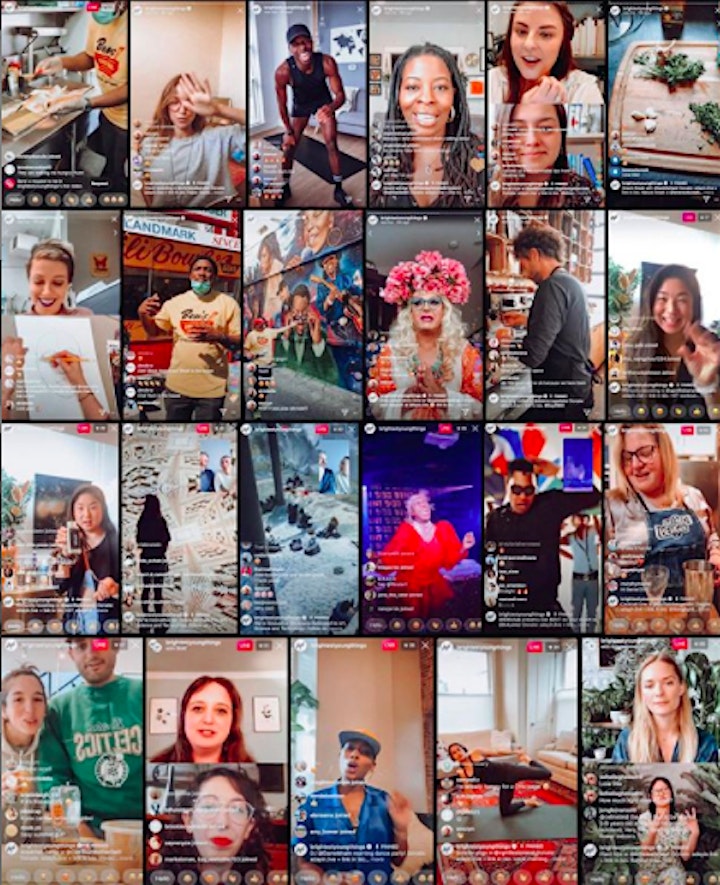 A Day IN DC has ended! Be on the lookout for our recap video - coming soon! In the meantime donations are still open! Support if you can!
From sunrise yoga to drag queens story hour, perfect cups of coffee to plant tips, dance parties to midnight movies, this virtual day-and-night long festival is a chance to check in, engage and support local businesses and creatives, showcasing the best of DC. A virtual group hug of sorts, because we could all use one now.
Full Schedule Here
Buy a "Ticket" to Donate (if you can) to the businesses involved!
All streaming LIVE on @brightestyoungthings on instagram on Friday, May 1st from 6:30am - midnight.
Programming includes: Call Your Mother Deli, Little Leaf, Girls Night In Club, World Central Kitchen, showcases from local venues 930 Club, ARTECHOUSE, U Street Music Hall and Songbyrd, Busboys & Poets, Politics & Prose, Thamee, Reverie Paper Flora, Little Sesame, The Coffee Bar, 730DC, District Trivia, Dolcezza Coffee and Gelato, Group Therapy Associates, Rose Jaffe, and more!
Full Schedule Here
Show your support!
The instagram stream is FREE but if you can help support these amazing businesses we invite you to donate and support the local creatives and small businesses involved. 100% of the proceeds benefit the DC small businesses and creatives involved and every little bit helps.
adayin.live is your best destination for all the updates and ways to help the businesses involved beyond just the event.
Follow @brightestyoungthings on instagram and @byt on twitter for more.