A Day for YOU!

Thursday, March 29, 2012 from 9:30 AM to 2:30 PM (MDT)
Event Details
Are you feeling overwhelmed?
Do the distractions of life prevent you from accomplishing all you want to, and all you know you need to?
Is living life with grief draining your energy, your time, and your joy?
If you have suffered a loss from divorce, death, or the loss of a lifetime dream, and if you ever have a hard time navigating the treacherous waters of grief, this class is for you!
It is my mission to help people move through the grieving process and emerge with strength and purpose.
You'll learn to recognize the early warning signs that depression and discouragement are moving in, and you'll gain skills to ward them off.
You will learn specific tools and activities you can use to keep distraction to a minimum in your life.
You'll learn how to build sweeter relationships with those close to you, and how to have the patience you thought you'd lost forever!
You will learn how to find the support you need, and you will learn to find a greater connection with your Higher Power, tapping into your greatest source of peace and direction. You will learn to find joy and fulfillment even in the midst of difficult situations.
At this "Day for You" you will learn to:
*  Grieve fully and move through the grieving process
* Access the power of forgiveness to heal your relationships
*  Find the support you need so you never feel totally alone again
*  Set up systems in your life to make the essentials run on 'autopilot'
*  Overcome depression, discouragement, and distraction
*  Build Belief in Yourself and your ability to be 'enough'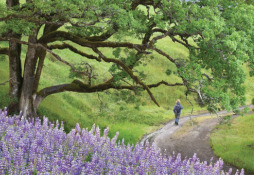 *  And more!
 Price: $79.00*
Upstairs in the Zion's Bank Building in Bountiful, UT
*Early registrations (before March 27) receive a $30 discount! Enter 'early bird' In the discount window to receive your reduced price of only $49!
Questions? Call Roslyn (801)867-7031
When & Where
5 N Main St
Bountiful, UT 84010


Thursday, March 29, 2012 from 9:30 AM to 2:30 PM (MDT)
Add to my calendar