| | |
| --- | --- |
| | |
Event Details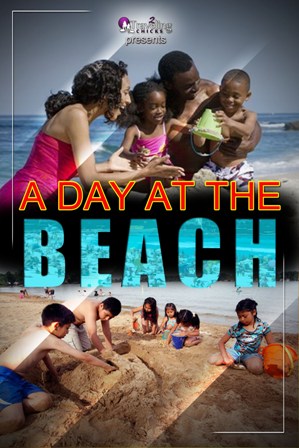 A Day at the Beach
Saturday, May 11, 2013
What better way to begin the summer than a day at the beach with family and friends!
We will enjoy a day of fun in the sun at one of Hilton Head's most popular beaches, Driessen Beach.
Break out the swimsuits/swim trunks, pack your picnic baskets and fillthe coolers….DRIESSEN BEACH HERE WE COME!!!!
Price
$55 per adult/child
(3 & under travel free)

Includes
Roundtrip transportation
Cold beverages and snacks on the bus
Movies on the bus
Itinerary
5:00am          Pick-up in Decatur
9:00am          Arrive at Beach
6:00pm          Leave Beach
10:00pm       Arrive in Atlanta

Umbrella &  2 Chair Rentals
If Umbrella/Chair Rental is desired, you will pre-pay through us.
They will be set up (with Reserved tags) when you arrive on the beach.
Rental Package - UMBRELLA & 2 CHAIRS - $35
Umbrella/Chair Rental Monies due by April 26, 2013.
Dreissen Beach Amenities
Seasonal Life Guards
Restrooms
Sand showers
Vending machines
Playground
A few picnic tables - one with a grill nearby (Grilling IS NOT ALLOWED ON THE BEACH, only at the pavilions near the picnic tables)
The boardwalk to the beach is long. Make sure that your cooler or picnic basket is on wheels.
The following items are PROHIBITED:
Alcoholic beverages (including beer and wine)
All forms of glassware
Littering
Indecent exposure/Nudity
Disorderly conduct
Disturbing the peace
Unauthorized vehicles
Fires and Fireworks
Shark Fishing
No frisbees or other team sports involving a ball in designated swimming areas
No fishing or surf casting in designated swimming areas
No animals allowed on the beach between 10am-5pm
Removing, harming or harassing of any live beach fauna (sea turtles, sand dollars, conchs, starfish, etc.)
Removal, alteration, or damage to dunes, sea oats, or other dune flora Operation, launching, or landing of unauthorized motorized watercraft
Unauthorized commercial activity  
Unauthorized use/wearing of lifeguard emblems, insignias, etc.
Solicitation or distribution of handouts
Kites not under manual control
Stunt kites 10 a.m. - 6 p.m.
Beaufort County Sheriff Department patrols the beaches and enforces all regulations. Violators of regulations are subject to fines up to $500 per each offense.
Other Info
Average Air Temperature in May – Mid 80's
Average Ocean Temperature in May – Mid 70's
Packing suggestions
iPod/MP3 Player
iPad/Kindle/Nook/other E-Reader
Hats/Sunglasses
Sun screen
Lip Balm
Large blanket
Beach towels
Beach Balls
Policies & Guidelines
All payments are non-refundable/non-transferable.
Your must bring your own picnic basket and/or cooler.
All swimming is at own risk.
If the forecast shows a complete rainout, we will postpone the entire trip to a day with better weather.
Pay on-line or mail payment to:
2 Traveling Chicks
Attn: Beach Day
P.O. Box 930064
Norcross, GA 30003  
Contact Us
Torchia
torchia@twotravelingchicks.com
(888)669-1194 ext. 1
www.facebook.com/2travelingchicksllc



Organizer
Torchia with 2 Traveling Chicks
2 Traveling Chicks is a travel agency dedicated to providing enjoyable, leisurely travel experiences at affordable prices.  Please visit our website at www.twotravelingchicks.com or connect with us on twitter at @2travelingchick. 
You can also become our friend on facebook at www.facebook.com/2travelingchicks .
We are certified, licensed, and experienced travel agents whose focus is on delivering the experience of a lifetime.
(888) 669-1194