A Dancer's Heart, Inc. 2015 5K Run-Walk-Dance -Online Registration Closes...
Description
A Dancer's Heart, Inc. WALK - RUN- DANCE 5K - T-Shirt Not Guaranteed After June 9
UPDATE! UPDATE! THIS RACE IS NOW CERTIFIED!
USA TRACK & FIELD PEACHTREE ROAD RACE QUALIFIER/CERTIFIED COURSE FOR PEACHTREE SEEDING
A Dancer's Heart, Inc. invites you to come out and run, walk, and dance to help inspire excellence and success in the lives of young women. This is a family friendly event and will provide lots of fun for the young and the young at heart! Kids Corner with game and face painting!
7:15am - Registration
8:00am - 1 Mile Tutu Fun Run - Come Run in your favorite Tutu!!!
8:30am - 5K Walk/Run
8:45am - Zumba and Line Dance Session
10:15am - Awards Presentation
Proceeds from A Dancer's Heart, Inc. 5K go to the Imani Thompson Twine Memorial Scholarship Fund (Benefitting the Decatur Educational Foundation and Ballethnic Dance Academy), leadership, healthy living and life skills programs for girls and young women. To find out more information visit the Programs section at: www.adancersheart.org.
Online/Pre-Registration is open up to 48 hours before race time. Race Day registration is also available; however, the ticket cost will increase to $30 on the day of the race.
TRAIN FOR THE 5K! It's fun and easy! We have partnered with Fleet Feet Sports to provide training for our 5K.The No Boundaries training program is designed for people who are currently inactive or new to running and walking. While No Boundaries focuses on beginners, all levels of walkers and runners are welcome. Using our progressive run/walk method, prepare for a 5K in 6 weeks. To signup click here:https://www.signmeup.com/99796
If you would like to volunteer or if you are interested in becoming a sponsor for A Dancer's Heart, Inc. 5K event, please email Stephanie at:stephanie@adancersheart.org.
A Dancer's Heart, Inc. was established to honor the life of Imani Thompson Twine, a member of the Decatur High School Class of 2011, a rising senior who passed away from a heart infection in 2010.
A Dancer's Heart, Inc's goal is to promote the qualities that embodied Imani's life: leadership, academic excellence, perseverance, maturity, compassionate love for others, and the ability to impact people of all backgrounds, ages, races and cultures.
The Dancer's Heart 5K Run/Walk/Dance is a proud partner of the Team Decatur Fitness Challenge!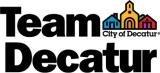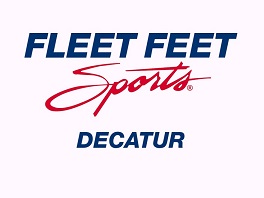 Organizer of A Dancer's Heart, Inc. 2015 5K Run-Walk-Dance -Online Registration Closes at Noon on June 12.