Description
Shop the best vintage on the planet when A Current Affair returns to Los Angeles this Summer for two days, June 27+28th - in place of our normally scheduled April show which has now been postponed and replaced with these new dates. Please note, tickets to our April show will be honored in June.
Shop small and sustainable from over 70 premier vintage retailers and private dealers from both coasts and beyond, A Current Affair presents the best vintage clothing, accessories, and jewelry under one roof at the Cooper Design Space in Downtown LA.
Select exhibitors include Strange Desires (Massachusetts), James Veloria (New York), Wayward Collection (Philadelphia), Arrow and Anchor (Nashville), Mercy Vintage (Oakland), and local favorites Recess, Hellhound Vintage, Lust and Fond, The Honey House, and The Kit.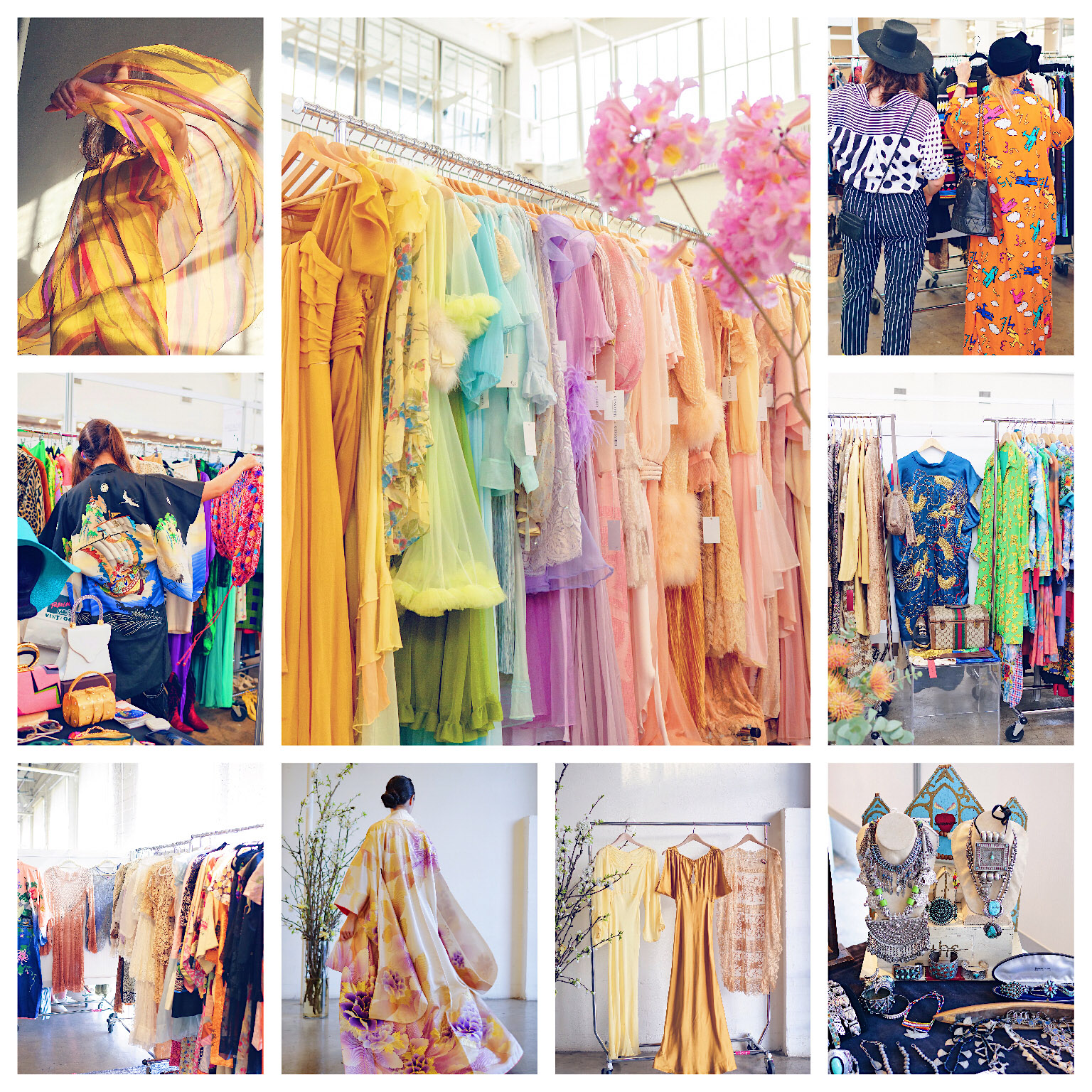 FOLLOW US @ACURRENTAFFAIR FOR UPDATES!

Show hours are Saturday and Sunday, June 27+28th, 12-6pm, with a preview admission ticket granting access at 10am on Saturday. The Weekend Pass offers the opportunity to shop both days as well as access to the preview hours. Tickets are available in advance at a discounted rate for a limited time or at the door. Tickets purchased at the door are $15 (General Admission), $35 (Preview). Your General Admission ticket is good for either day.
Recently christened a "cult shopping event" by Vogue, A Current Affair is a major source for stylists, designers, and anyone in search of one of a kind vintage ranging from perfectly worn-in jeans to rare and collectible designer vintage. Shop an array of vintage clothing, accessories, and jewelry from the Victorian Era through today.