Description
DATE: Tuesday, August 8, 2017
TIME: 6:00 p.m. "Taste the World" Reception, followed by Gala Dinner and Award Ceremony
VENUE: Paradise Fine Chinese Dining, 5505 Leslie Street, Toronto (at Finch) Ontario, M2H 3N6
TICKET: $100.00 per person
BENEFICIARY CHARITY: Canadian Cancer Society – Childhood Cancer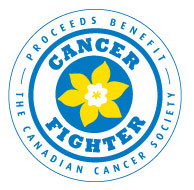 AWARDS:
Consulate of the Kingdom of Cambodia in Toronto. Theme Country (Cambridge Award)
Ivan Lee, Paradise Chinese Cuisine and Dynasty Chinese Cuisine (ORHMA Asian Restaurateur of the Year Award)
Anthony von Mandl (Riedel Wine Maker of the Year)
Vina Santa Rita from Chile (Simón Bolívar Best Latin American Wine/Spirit Award)
Hiro Yoshida (Glenfiddich Chef of the Year Award)
Ivan Lee and Professor Daniel Bender (Rémy Martin Award)
Wasim Jarrah, Keller Williams Realty Cente (ACCE – Campbell's Foodservice Award)
Jeremy Choi, Jacques Marie and Dominic Zoffranieri (2017 Cambridge College of Builders Award)
T.B.A. from McMaster University (Dr. Lincoln M. Alexander Award)
TASTE THE WORLD:
Food, wines, spirits and beer from different countries and regions:

Cambodia delights; Canada-Mission Hill B.C. wines; Chile-Mark Anthony Group Vina Santa Rita.
China-Food, hors d'oeuvres and tea, Paradise, Cynthia and Tea Master's Choice; Italy-antipasto, Mistura; Japan-sushi, Hiro Yoshida
Scotland-Glenfiddich Single Malt Whisky, France-Rémy Martin X.O. Cognac, Macau-pastel de nata, Chesses from B.C.
EVENT ORGANIZING COMMITTEE:
Jeffrey Shek, Event Chairman
Leo Chan and J.P. Michelini, Co-Founders
Winnie Zhang, President
Leo Shiu, M.C.
Sabine Ho, Goodwill Ambassador
Sheila Swerling-Puritt, Tony Aspler, Wine Advisors
Jeremy Choi, Website & Invitations
Aubrey Leung and Josephine Fu, Program and printing
Kelly Ziger, Canadian Cancer Society
James Leung, Cambridge Cup Golf Tournament
ABOUT THE CAMBRIDGE FOOD & WINE SOCIETY
The Cambridge Food and Wine Society of Canada is an organization co-founded by Professor Chef Leo Chan and Professor Gian Paolo (J.P.) Michelini in 1988. The Friends of Cambridge meet regularly for gourmet food and wine tasting and other educational activities. An important part of our commitment is the on-going mentorship of young people in the hospitality industry. The Cambridge Society has a library of cook and wine books. In addition to conducting food, wine and beer tours, it also provides annual scholarship funds to accomplished high school, university and community college students.
For the past decades, the Society donated funds and supported Villa Charities, Second Harvest, North York Harvest Food Bank, Toronto Hispano-American Film Festival, Jean Lumb Foundation, CareFirst Seniors, Scarborough Hospital Foundation, the highly successful Canadian and Ontario culinary teams at the 2004, 2012 and 2016 World Culinary Olympics in Germany, the 2006 Expo Gast Culinary World Cup in Luxemburg, the CCFCC Junior Chef Competition, the Trillium Chefs Canada, the 2011 New Zealand, the 2016 Ecuador and Italy Earthquake Relief, the Retina Society, the Grapes for Humanity, the Geddy Lee Scholarship Niagara College, the 2013 Humber College Golf Classic, 2016 Toronto Chung Wah Chinese School Charity Golf Tournament, 2016 Fort McMurray Fire Relief, Heritage Toronto, West Humber C.I. Social Justice Club, Global Medic, Toronto Ward Museum, the University of Toronto Scarborough Culinaria Research Centre, the Jean Augustine Centre for Young Women's Empowerment and the Canadian Cancer Society.