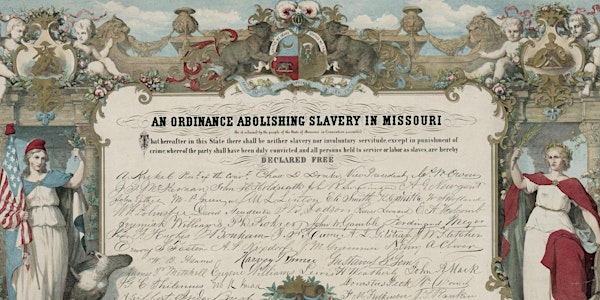 A Country Divided: The Legacy of Slavery in Missouri and the United States
Location
John Wornall House Museum
6115 Wornall Rd.
Kansas City, MO 64113
Refund policy
Refunds up to 7 days before event
Description
The long Civil War on the Kansas-Missouri border erupted early, in 1854, over the issue of slavery in Kansas territory. The border region was an early flashpoint for slavery conflict in America. The Wornall family arrived in Kansas City in 1843 from Kentucky, bringing their southern heritage with them. The Wornall property was home to four enslaved people who lived and worked on the property who would eventually escape to freedom.

But what kind of legacy does this complex history leave in the region and throughout the United States today?
Join us on September 28 for a conversation with Joseph McGill, founder of the Slave Dwelling Project, for an audience-directed conversation about slavery and its legacy. We will also be joined by Diane Mutti-Burke, Director of UMKC's Center for Midwestern Studies and author of On Slavery's Border: Missouri's Small-Slaveholding Households 1815-1865.
This program is free and open to the public. RSVPs requested.


Optional: Stay the night at the Wornall House and keep the conversation flowing all night. $25 sleepover fee to support Wornall/Majors House Museums and the Slave Dwelling Project. Space is limited. Bring your own sleeping bag and pillow!