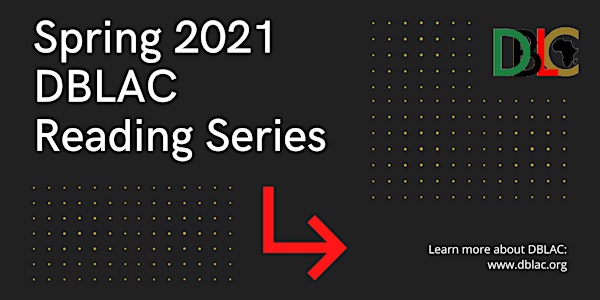 A Conversation with Poet Lauren Russell and Poet Angel C. Dye
This evening, poet Angel C. Dye will be in conversation with poet Lauren Russell about "Descent."
About this event
In 2013, poet Lauren Russell acquired a copy of the diary of her great-great-grandfather, Robert Wallace Hubert, a Captain in the Confederate Army. After his return from the Civil War, he fathered twenty children by three of his former slaves. One of those children was the poet's great-grandmother. Through several years of research, Russell would seek the words to fill the diary's omissions and to imagine the voice of her great-great-grandmother, Peggy Hubert, a black woman silenced by history. The result is a hybrid work of verse, prose, images and documents that traverses centuries as the past bleeds into the present.
•
DBLAC (Digital Black Lit and Composition) is an education-focused non-profit that serves as a learning community for academic professional development, networking, and resource-pooling. We support work by emerging scholars connected to fields related to language and composition. A digital network of members who self-identify as Black and/or who support Black education, DBLAC focuses its attention on academic introduction and retention through a cluster of signature programs aimed at modeling Black feminist and communal practices for connections and coalition-building.
Learn more about DBLAC: www.dblac.org
The event is sponsored by the University of Pittsburgh's Kenneth P. Dietrich School of Arts and Sciences.