A Conversation with Millennials and Illinois State Comptroller Susana Mendo...
Description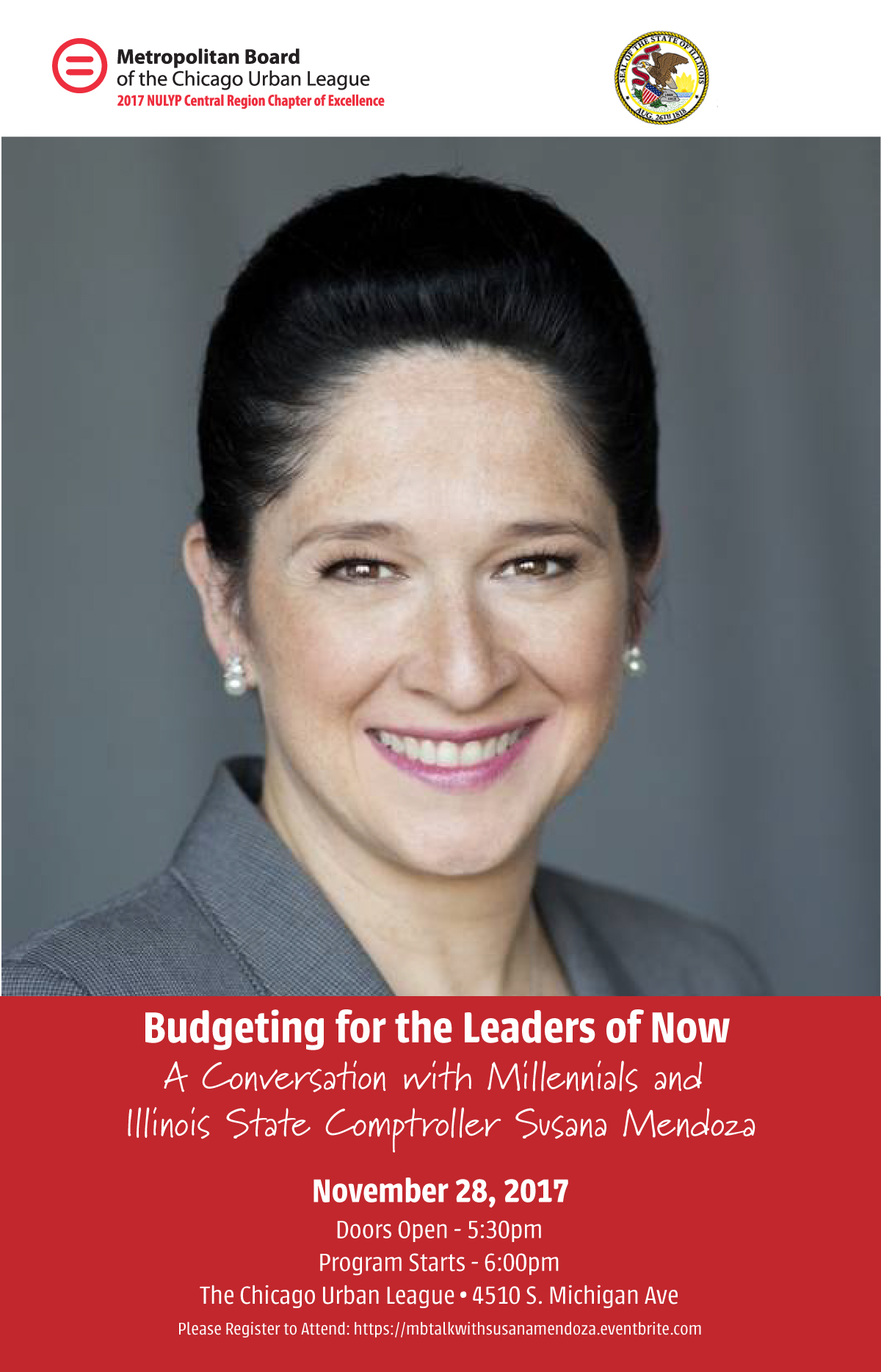 Don't miss this unique opportunity to discuss important issues for Millennials with the current Illinois Comptroller, Susana Mendoza!

Susana A. Mendoza was elected Illinois Comptroller on November 8, 2016. She became the first Hispanic to ever run for and win a statewide office in Illinois as a Democrat. Prior to her statewide election, she made history by becoming the first woman ever elected as Chicago City Clerk.