Description
"Standing Together for the Common Good"
Thursday, January 11, 2018 • 6:30-8:30pm
*The evening will begin with a wine and hors d'oeuvres reception (6:30pm-7:00pm) followed by the interview, and then the book signing. Copies of Lisa Sharon Harper's book will be available for purchase.
Century Club of California
1355 Franklin St., San Francisco, CA 94109
Tickets: $20.00
When she was asked what it was like to march with other clergy through the streets of Charlottesville, Virginia in resistance to white supremacists, Lisa Sharon Harper was quoted as saying, "It really felt like every step you take could be your last…with each step, I just kept holding on to the call to love."
From Ferguson to Baltimore to South Africa to Charlottesville, Lisa Sharon Harper has held to the call to love by pushing for justice and working for healing. Across the globe, she has led trainings and mobilized community leaders around shared values for the common good. A prolific speaker, writer and activist, Ms. Harper is the founder and president of FreedomRoad.us, a consulting group dedicated to shrinking the narrative gap in our nation by convening forums and experiences that bring common understanding, common commitment, and common action toward a just world.
In conversation with Scot Sherman, Lisa Sharon Harper will discuss the urgency of learning to stand together for the common good, and sign copies of her latest book, "The Very Good Gospel: How Everything Wrong Can Be Made Right."
ABOUT THE AUTHOR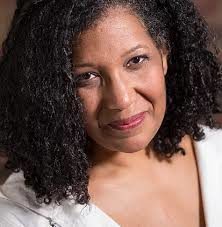 Lisa Sharon Harper is the author of several books, including: Evangelical Does Not Equal Republican...or Democrat (The New Press, 2008), Left, Right and Christ: Evangelical Faith in Politics (Elevate, 2011), Forgive Us: Confessions of a Compromised Faith (Zondervan, 2014), and the critically acclaimed, The Very Good Gospel: How Everything Wrong can be Made Right (Waterbrook, a division of Penguin Random House, 2016). The Very Good Gospel, recognized as the "2016 Book of the Year" by Englewood Review of Books, explores God's intent for the wholeness of all relationships in light of today's headlines. A columnist at Sojourners Magazine and an Auburn Theological Seminary Senior Fellow, Ms. Harper has appeared on TVOne, FoxNews Online, NPR, and Al Jazeera America. Her writing has been featured in CNN Belief Blog, The National Civic Review, Sojourners' God's Politics blog, The Huffington Post, and Relevant Magazine. She has written extensively on shalom and governance, immigration reform, health care reform, poverty, racial and gender justice, climate change, and transformational civic engagement. Lisa will be joining Dr. Scot Sherman in conversation about what it means to be Christian leaders who refuse to adjust ourselves to racial, economic, and gender injustice.


CONVERSATIONS FOR THE COMMON GOOD
Newbigin House of Studies regularly hosts lectures, performances, and onstage conversations with writers, artists, musicians, and leading thinkers. Featured guests are asked to articulate the important ideas and relevant viewpoints that inform their work and creative process. These conversations are offered in hope that all who attend will be enriched and challenged by the distinctive perspective that faith can add to our lives.
Frequently Asked Questions
What time do the doors open?
6:15pm
Do I need to print my ticket?
No, please provide either an electronic version of your ticket (email, Eventbrite app, etc..) or the name of the ticket buyer when you check in.
Is there parking?
Yes, street parking is available in this neighborhood.
Do you issue refunds?
Yes, until 12:00pm (noon) on the day of the event, you may request a refund. If your plans change, please request a refund to release your ticket to another attendee.
If the event is sold out, can I buy a ticket at the door?
At 6:15pm a written waitlist will be started at check in. At 7:00pm, depending upon the number of people who have not shown up, a limited number of tickets will be sold to the individuals on the written waitlist.