Description


Join us for a conversation with Lauren Harper at our Pioneers@MDC speaker series to talk about creating greater social good through innovation.
Meet the Speaker
Lauren Harper is the Founding Director at Social Venture Partners - Miami.
A "recovered" attorney with a business background, Lauren Harper left the law 6 years ago to focus on cultivating the ecosystem for Miami's social innovators. Lauren is part of the founding team of the Center for Social Change (C4SC), a hub for changemakers in South Florida, offering co-working space, events and programs for nonprofits and social entrepreneurs. After launching and overseeing the workspace and programming initiatives at C4SC, she is now focused on finding innovative models to fund and strengthen social ventures locally.
To that end, Lauren launched the Miami location of Social Venture Partners (SVP). SVP is a global network of 3,500+ venture philanthropists in 40+ cities, who leverage their funds and expertise to make strategic investments in their communities. SVP employs a venture capitalist model, but with social returns as the goal. Lauren is also involved in a regional capacity building initiative spearheaded by Miami-Dade County with various cross-sector partners, based on the Capacity Building 3.0 methodology from the TCC Group.
Lauren's other community involvement includes the Steering Committee for Philanthropy Miami, where she helps to plan the largest locally-driven conference for the philanthropic and social sector in Miami. She also sits on the Education Impact Council and the Public Policy Committee at the United Way of Miami-Dade. Further, Lauren is a mentor for early-stage social enterprises on the Venture Mentor Team.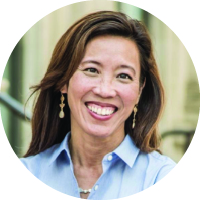 About the Moderator
Sandra LaFleur is Miami Dade College's Director of Social Change Initiatives. In her role at the largest public institution of higher education, Sandra focuses on building and sustaining the College's social impact education ecosystem. She works with MDC's eight campus teams to embed changemaking education into both curricular and co-curricular opportunities. Sandra's past experience in the youth development and college success fields have focused on strategy setting, operational planning, organizational growth and change management, program/product design and execution, innovation and research, talent, and communications. Her past roles include serving as National VP of Program for Summer Search and as National Associate Vice President of Research, Evaluation, and Innovation for Big Brothers Big Sisters of America. She currently serves as a national board member for MENTOR, The National Mentoring Partnership. Sandra earned her MS degree in Sociology from Florida State University and a dual BA degree from the University of Miami in History/Sociology.