Description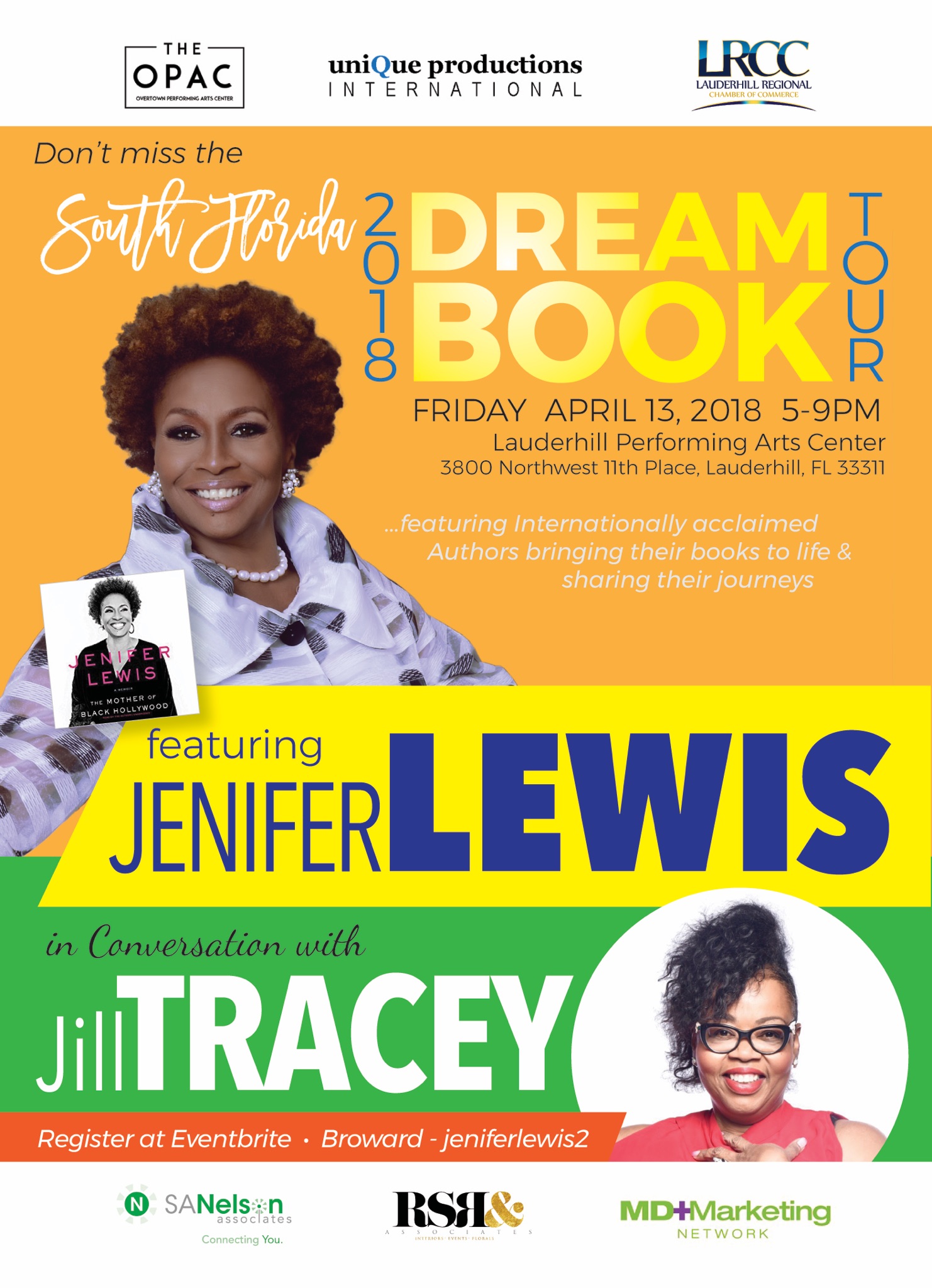 The hilarious Jenifer Lewis is known for her amazing acting and comedy. We know her well as Ruby from 'Black-ish' and now she has a new book out! Her memoir, 'The Mother of Black Hollywood' outlines her life from the beginnings until now in her own voice.
To celebrate the one-and-only JENIFER LEWIS's magnificent memoir, Ms. Lewis comes to Broward County for one special appearance.
Jill Tracey - Host of Hot Talk with Jill Tracey on HOT 105 FM, will lead us in a conversation with Ms. Lewis. In addition to excerpts from the book, there'll be new stories, lots of peeks spanning her career - and best of all, Ms. Lewis will make us laugh.
Ticket Levels:
VIP - $70 includes a privite meet and greet, autographed copy of the book, and VIP seating
General Admission with book: $50
General Admission without book: $35
Event Times
5:30pm to 6:30 pm - Privite Meet & Greet for VIP ticket holders
6:30 pm to 8:30 pm - Show time