Description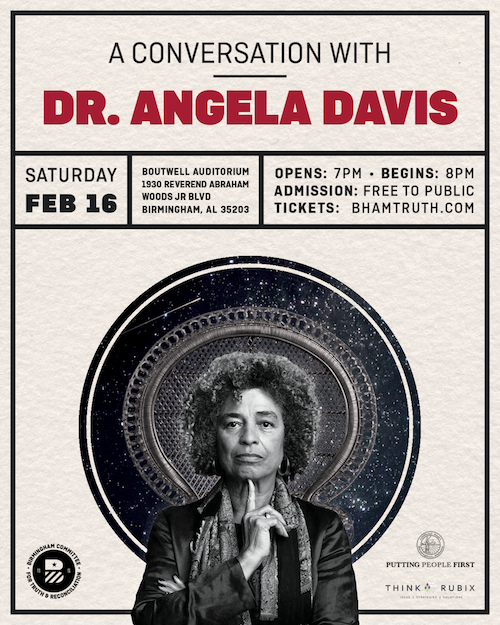 The goal of the Birmingham Committee for Truth and Reconciliation (BCTR) is to create opportunities for the community to gather, learn, and engage in thoughtful dialogue and reflection, and community activism to address issues of human and civil rights in our metropolitan area that intersect with race, class, gender, equality, and disparity.
Our inaugural act will be to honor legendary activist, scholar, humanitarian and revolutionary freedom fighter Dr. Angela Davis. Dr. Angela Davis is a Birmingham native who has worked to advance the cause of justice and equality for almost 50 years, even risking her very life.
On Saturday, February 16, 2019, BCTR will host a day of engaged community dialogue in her honor and an evening, entitled "A Conversation with Angela Davis" to honor our native daughter. This will be an occasion to educate the Birmingham community on her beautiful, courageous story and expansive work as an activist and scholar.
To learn more about BCTR and opportunities for ongoing community dialogue visit www.bhamtruth.com.
Disclaimer: Tickets are first come, first serve. Limit: One ticket per person. Please note that double or duplicate requests will not be honored.