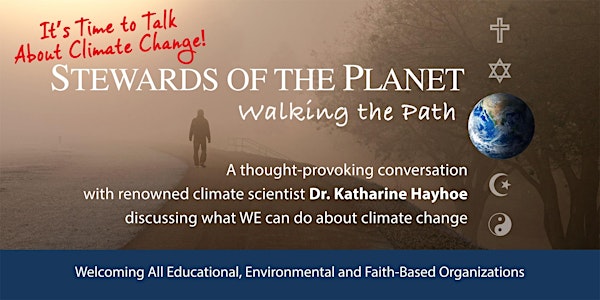 A Conversation With Climate Scientist Dr. Katharine Hayhoe
A Conversation With Climate Scientist Dr. Katharine Hayhoe
About this event
Come to Listen, Learn and Discover the best options we have to address our climate change crisis!
The RENAISSANCE SOCIETY at California State University, Sacramento is pleased to invite you to an exciting presentation by distinguished climate scientist *Dr. Katharine Hayhoe. She is one of the most respected experts on global warming in the country. Dr. Hayhoe argues that "When it comes to changing hearts and minds, facts are only one part of the equation." Among Professor Hayhoe's numerous awards and accolades, she was named one of TIME Magazine's 100 most influential people in 2014 and a United Nation's Environment Program Champion of the Earth in 2019. A riveting speaker, author and deeply religious person, she co-wrote A Climate for Change: Global Warming Facts for Faith-Based Decisions, and is about to release her next book in September: Saving Us: A Climate Scientist's Case for Hope and Healing in a Divided World.
* For more information about Dr. Hayhoe (including an option to pre-order her new book), the Renaissance Society and a list of Sponsors for this event, click here.