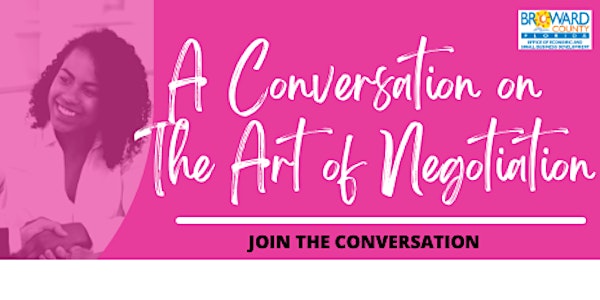 A Conversation on the Art of Negotiation
Negotiating Skills for Women
About this event
As a business owner, negotiation likely comes into play daily as you go about conducting business.
Join us for A Conversation on the Art of Negotiation as we identify effective negotiation techniques, talk about leveraging past successes to improve future negotiations, what negotiation entails, negotiating styles, and much more.
We will also discuss the critical importance of planning and preparation in the negotiation process.
Register NOW!