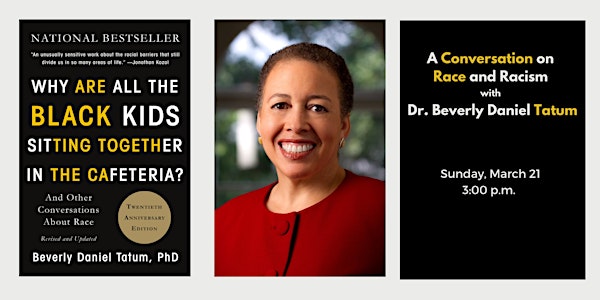 A Conversation on Race and Racism with Dr. Beverly Daniel Tatum
Join author Dr. Beverly Daniel Tatum for a community discussion of race and racism.
About this event
Robbins library welcomes Dr. Beverly Daniel Tatum, author of the 2021 Arlington Reads Together Book pick Why Are All The Black Kids Sitting Together in the Cafeteria for a virtual discussion. Copies of the book are available for checkout at the Robbins Library. Look for information on additional Arlington Reads Together events at robbinslibrary.org.
Special thanks to the Arlington Libraries Foundation and the Arlington Education Foundation for supporting this event.