A Conversation w/ Women in Music! Real Women. Real Lives. Real Talk. *Jennifer Batten *Cheryl Bentyne *Kat Dyson! Nov 5th 7:00 PM ET
About this Event

2020 is the Year of Sisterly Love in Philadelphia and Philly-based Clincierge is marking the occasion with a very special evening celebrating the accomplishments of some amazing women in music!
We invite you to join us for a virtual Happy Hour featuring an intimate conversation with legendary women in music all for the benefit of: Magee Women's Research Institute & Foundation .
Magee Women's Research is changing the way the world treats women. They are researching therapies that could prevent the recurrence of ovarian cancer, and helping to solve real-world problems impacting women's lives. Most research has sidestepped sex differences, studying men and applying those findings to women. Magee is out to change that.
VIP "backstage" Meet n Greet options are available for purchase with your ticket to this virtual event.
100% of ticket sales for this exclusive, one night only event will benefit Magee.
(3) Guest Artists:
Jennifer Batten: graduated from the highly acclaimed Musicians Institute in Hollywood. In 1987, she was one of 100 guitarists to audition for Michael Jackson's BAD tour. She won the gig!
What a triumph for a guitar player to get to travel the globe and see the world with Jackson for a year and a half.
She would remain in Michael's band for 10 years. In 1992, Jennifer was with Jackson on the DANGEROUS tour. Following DANGEROUS, she joined Jackson's final world tour "HIStory." Jennifer was also recruited by guitar aficionado Jeff Beck to tour with him and spent 3 years in the Beck camp. She also has multiple solo recordings.
Cheryl Bentyne: A 9-time GRAMMY Award winning jazz vocalist, soprano of The Manhattan Transfer. In 1979, Cheryl joined The Manhattan Transfer and dove head-first into rehearsals and recording "Extensions," which established the group's new and electrifying sound, and garnered their very first Grammy.
Her solo CD's are numerous. Cheryl's unmistakable voice is in film  soundtracks for "Mortal Thoughts, A Dangerous Woman," and "Dick Tracy." In 2000 she teamed up with playwright, Dennis Deal and created a Cole Porter review called "Dreaming Of Mister Porter." Recently,  her speaking voice made its mark recording her first audio book, Little Girl Blue: The Karen Carpenter Story.
Kat Dyson: In the mid '90s, Dyson landed the coveted spot playing alongside one of the world's most popular musicians, Prince. As a member of the New Power Generation (NPG), she was a featured guitarist and vocalist on several Prince albums, and was a part of the Emancipation and Jam of the Year world tours with NPG.
When not on the road, Kat was busy performing on Magic Johnson's "The Magic Hour," with Sheila E., and on the "Donny and Marie Show." She completed over 200 shows with Italian rock artist ZUCCHERO. Along the way, she has performed with renowned artists including Cyndi Lauper, Natalie Cole and George Clinton.
A link to the ZOOM meeting will be forwarded to the email address listed in the ticket purchase.
________________________________________________________
There is even a MERCH STORE!
To purchase from the Merch Store listing below, for contact or Paypal payments please use: CommunityHappyHourEvents@gmail.com.
(1) AUTOGRAPHED ELECTRIC GUITAR Signed by Jennifer Batten, Kat Dyson & June Millington of FANNY ("They were one of the finest fucking rock bands of their time," David Bowie told Rolling Stone of FANNY in 1999. "They were extraordinary: They wrote everything, they played like motherfuckers, they were just colossal and wonderful, and nobody's ever mentioned them. They're as important as anybody else who's ever been, ever; it just wasn't their time.")
The guitar is a Parallaxe S160B - a shred monster and its high gloss black finish and katana inspired headstock design! Beautiful. Brand New. Includes photos of the three women together and signing this guitar. - $499.00. Free shipping in US. (photo attached below)
(1) One-on-one Zoom Guitar Lesson: 60 minutes with Jennifer Batten - $100.00
(1) One-on-one Zoom Guitar Lesson: 60 minutes with Kat Dyson - $100.00
(1) One-on-one Zoom Vocal Lesson: 60 minutes with Cheryl Bentyne - $100.00
To purchase from the Merch Store listing below, for contact or Paypal payments please use: CommunityHappyHourEvents@gmail.com.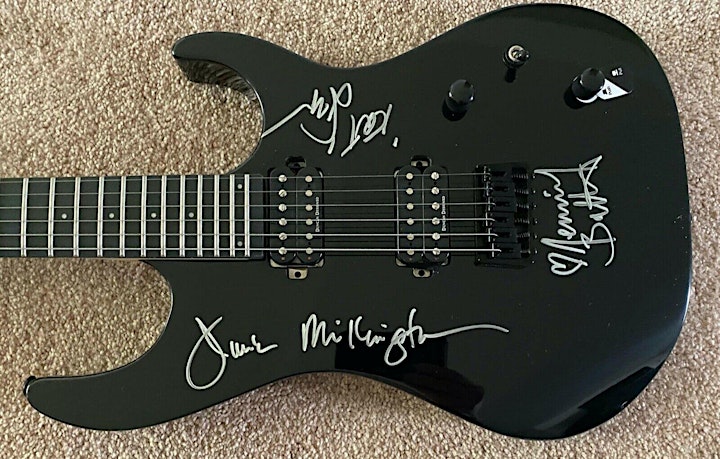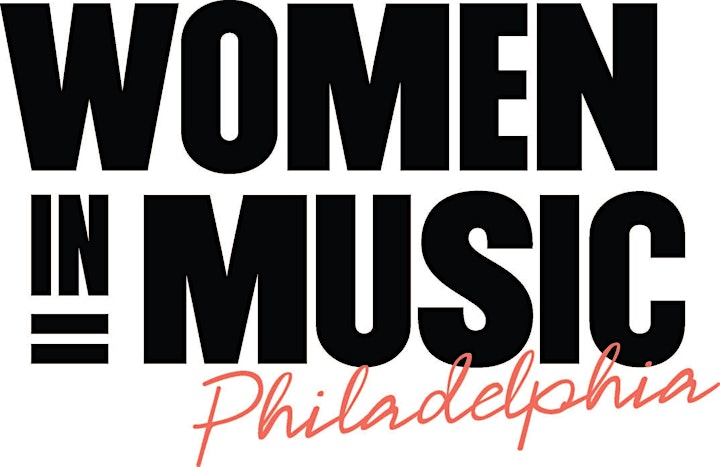 Date and Time
Location
Refund Policy