Description
Join us for April's Wildcatalyst Seminar!

A Conversation About...University/Industry Collaborations in Renewable Energy Research



We'll Be Hearing From:
Martin Wosnik
Associate Professor, Mechanical Engineering
Associate Director at the UNH Center for Ocean Renewable Energy



When:
Thursday, April 27th
4:30 PM – 5:30 PM
(Come early, grab a beer, and chat with us!)
Networking with free beer and refreshments from 5:30 PM - 6:30 PM
All are welcome, but attendees must be 21+ to partake in the alcoholic beverages.


Where:
Alpha Loft at the UNH ECenter
21 Madbury Road, Durham, NH
(See map and parking instructions below)



A Conversation About...

University/Industry Collaborations in Renewable Energy Research
UNH is at the forefront of climate change studies and renewable energy research. For April's seminar, we've invited UNH's Martin Wosnik to our discussion about university/industry collaboration in renewable energy exploration.

Martin is an associate professor of mechanical engineering with research interests in fluid and thermal sciences with an emphasis on renewable energy, including ocean renewable energy, turbulent flows, high-speed hydrodynamics, and more. Martin has worked with several industry partners on renewable energy research projects throughout his career. He will share his insights on the benefits and challenges for both parties when pursuing such partnerships, and discuss the importance of industry/academic collaborations in developing sustainable energy sources that will protect our planet for future generations.
Who Should Attend

Anyone interested in start-ups, early stage ventures, or curious how to convert an idea into something real

Anyone interested in innovation and UNH research

Industry professionals

Students, faculty, and staff

Seasoned business leaders who would like to meet the next generation of business leaders

The entire NH community interested in supporting, promoting, and encouraging new companies to start and stay in NH
The official Twitter hashtag for this event is #Wildcatalyst.
---
Our Speaker:

Martin Wosnik

Martin Wosnik is an assistant professor in mechanical engineering and associate director of the Center for Ocean Renewable Energy at the University of New Hampshire. Prior to joining UNH in 2008, he was senior flow engineer at Alden Research Laboratory in Massachusetts, a national flow engineering firm conducting a wide variety of hydraulic studies for electric power utilities, architect-engineering firms, equipment manufacturers, and governmental agencies. Before that, he worked as research associate at St. Anthony Falls Laboratory at the University of Minnesota, and as assistant research professor in the Thermo and Fluid Dynamics Section at Chalmers University of Technology in Gothenburg, Sweden. Dr. Wosnik's research interests are in the area of fluid and thermal science, and include turbulent flows, high-speed hydrodynamics, cavitation, flow measurement, hydraulic modeling, and renewable energy applications such as ocean renewable energy (tidal, wave, wind).
---


Our Sponsors

Gold Sponsors

Silver Sponsors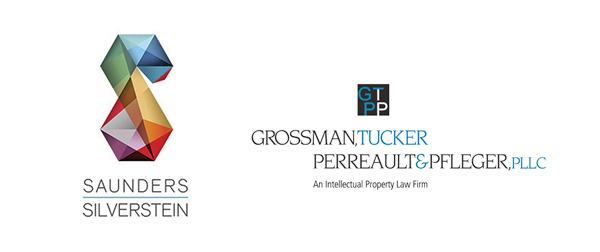 Sponsorship opportunities available! Contact unh.innovation@unh.edu for more information.
---
Event Location:

Alpha Loft is now located at 21 Madbury Road, Durham, NH. Attendees can enter through the entrance closest to the Pettee Brook parking lot (see the image below) and follow the signs to the event.

Attendees may park along Madbury Road, Pettee Brook Lane, and Main Street. Parking is metered until 6:00 PM and is strictly enforced. The first hour is free in many lots, HOWEVER, please make sure a ticket is displayed in your vehicle before leaving.

For additional parking guidelines, please visit the UNH Parking website.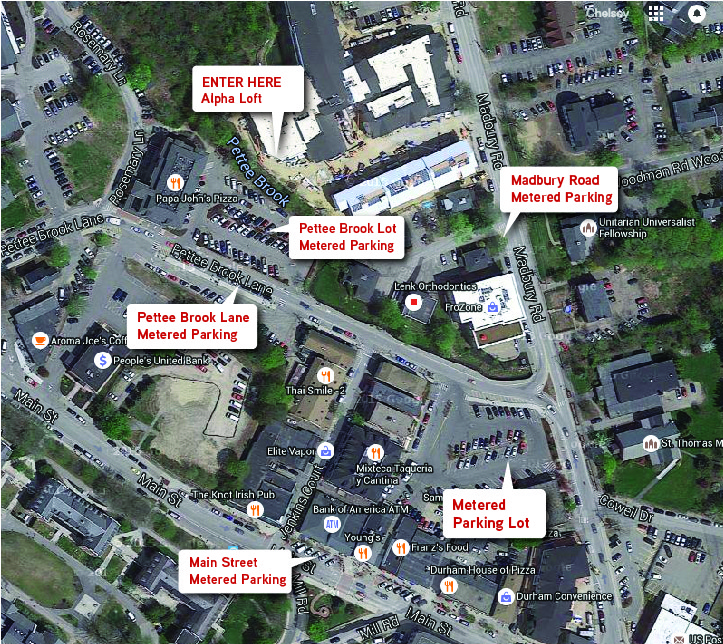 Fall 2016-Spring 2017 Wildcatalyst Seminar Series: A Conversation About...
The Wildcatalyst Seminar Series (formerly the Catalyst Seminar Series), hosted monthly during the academic year, is open to all and designed to be a meeting place for innovators, entrepreneurs, service providers, and anyone else interested in how innovations of today represent the information and opportunities of tomorrow.

This year's theme is "A Conversation About..."

Each month, we will invite NH businesses to come and share the innovations, challenges, and pressing issues from within their industry in a conversation with UNH faculty researching in that field. We hope to foster a discussion that highlights the technical challenges and innovations in both industry and academia.