A conversation about Cabo Verde through Literature with author David Hopffer Almada

Saturday, April 26, 2014 from 3:00 PM to 6:00 PM (EDT)
Event Details
Konsul Jeral di Kabuverdi na Mérka y autor David Hopffer Almada ta konvida-u pa un tardi di Literatura y Konbersu sobri Kabo Verdi através di Literatura, ki ta dekori na Sala di Komunidadi di Konsuladu, dia 26 di Abril, Sábadu pa 3 ora di tardi, na 300 Congress Street, Quincy, MA.

David Hopfer Almada, antigu Ministru di Justisa y Ministru di Informason y Kultura na Kabu Verdi ta bem aprizenta tres di ses ultimus livrus:

A Construção do Estado e a Democratizaçâo do Poder em Cabo Verde

Cabo Verde e os Caminhos do Futuro

Cabo Verde de Esperança-Coletânea Poética




The Consul Geral of Cabo Verde in the USA and author David Hopffer Almada invite you to an afternoon of Literature and conversation about Cabo Verde to be held at the Consulate's Community Room, Saturday, April 26th at 3:00 PM, at 300 Congress Street, Quincy, MA

David Hopffer Almada, a former Minister of Justice and Minister of Information and Culture in Cabo Verde, will present his last three publications:

The Construction of the Sate and the Democratization of Power in Cabo Verde.

Cabo Verde  and the Roads to the Future

Cabo Verde of Hope - A Compilation of Poetry
David Hopffer Almada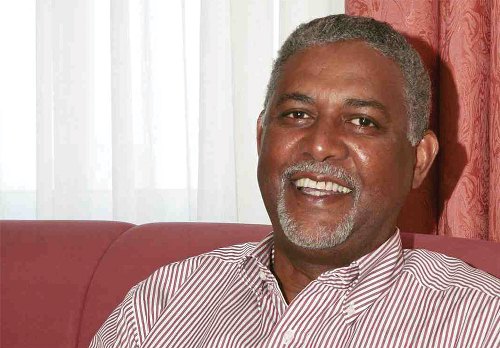 David Hopffer de Cordeiro Almada, is a Cabo Verdean Lawyer and Judicial consultant with his own Law office in the capital city of Praia. he is also an Author of various essays and a Poet.
Member of the Government from 1975 until 1991, he served as Minister of Justice and Minister of Information Culture and Sports. Hopffer Almada served also as an elected member of the Cabo Verdean Parliament between 1981- 1986 and 2006-2010.
During these official capacities he represented the Country in various international arenas and since leaving the public service he has also dedicated himself to writing and as a professional guest speaker in topics related to Judicial System, Human Rights and Democracy in Cape Verde and in Africa in general, Media and Development, and the relationship among the Portuguese Speaking Countries, just to mention these.
Hopffer Almada is a member of various organizations including:
Founding member and President of the Foundation for Law and Justice; Founding member and President of the Board of the Cabo Verdean Bar Association; founding member and former President of the Cabo Verdean Writers Association and the Cabo Verdean Authors Society.
He was recognized as an honorary citizen of the City of Boston, and has received a variety of commendations and awards.
Along with his wife they are the founders of DONANA Foundation, which has been helping the re- integration of deportees in Cabe Verde.
David Hopffer Almada has published a number of articles and poetry and is the author of "Cabo Verde and the Roads to the Future" and "Building a State and the Democratization of the Power in Cabo Verde" and more recently, "Cabo Verde of Hope", a compilation of Poetry.
When & Where

Consulate of Cape Verde
300 Congress St
Quincy
United States, MA 02169


Saturday, April 26, 2014 from 3:00 PM to 6:00 PM (EDT)
Add to my calendar
Organizer
Consulate General of Cabo Verde in the USA
The Consulate General of Cabo Verde - accepts requests for the use of the Community Room under the established conditions and requirements. In some circumstances, the Consulate may partner and share information about the event with our guest list.
Not all events that we sponsor are organized by the Consulate General.. Please Contact us if you require any further information. 
Thank you!
A conversation about Cabo Verde through Literature with author David Hopffer Almada