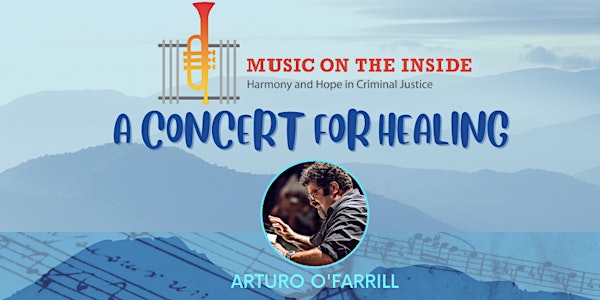 A Concert for Healing
Music on the Inside's Musicians for Justice present A Concert for Healing on Sunday, Sept 11th at 6PM ET via Zoom
About this event
Presented by Music on the Inside, Inc. (MOTI) with Associate Producer, Richard A. Miller and Executive Producer, Alina Bloomgarden, these monthly concerts feature leading musicians performing alongside those in reentry from incarceration to raise awareness and appreciation for the talents and humanity of those too often forgotten or ignored.
This month we're proud to feature jazz great Arturo O'Farrell as our host. Our guests include:
Assemblyman Edward Gibbs
Jay Rodriquez
Russ Kassoff
Trineice
Don Braden
Carlton Ellen
Felipe Luciano
Phil Young
Our concert features conversations sponsored by Humanities New York to bring dynamic criminal justice leaders and musicians together to learn, share and inspire harmony and hope in criminal justice.
Music on the Inside (MOTI) provides music education and performances in the prisons, and music mentorships for those in reentry to help justice-impacted individuals successfully re-enter their communities with skills and confidence in the gifts they have to offer. We're so grateful for the participation and genuine care of the music community and for the many musicians we're proud to call MOTI Musicians for Justice.
Please enjoy the concert and join us with your support.