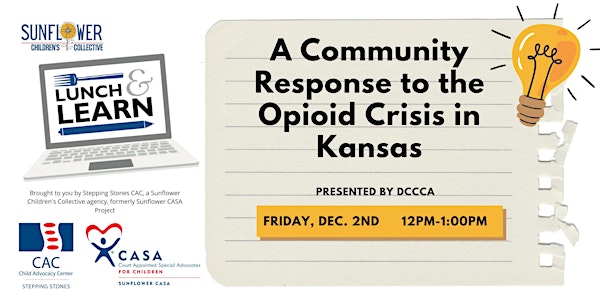 A Community Response to the Opioid Crisis in Kansas
Please join us for an online presentation on the opioid crisis in Kansas, hosted by Sunflower Children's Collective and presented by DCCCA.
About this event
Participants will:
Learn about the impact of the opioid crisis nationally and in Kansas;
Develop their ability to prevent, recognize, and respond to an opioid overdose;
Explore resources associated with opioids in Kansas; and
Learn how to administer Naloxone if an opioid overdose is suspected.
Zoom link provided upon registration.