Join Collegium Institute for a lecture by Archbishop Emeritus Charles Chaput, OFM on his recent book, Things Worth Dying For.
About this event
Charles J. Chaput, Archbishop Emeritus of Philadelphia, reflects on the common good as the highest good in light of his recent book Things Worth Dying For: Thoughts on a Life Worth Living. In this book, he "examines the chronic questions of the human heart; the idols and false flags we create; and the nature of a life of authentic faith. He points to our longing to live and die with meaning as the key to our search for God, our loyalty to nation and kin, our conduct in war, and our service to others."
In this evening lecture, the Archbishop deepens his description of things that are worth dying for by describing the centrality of the common good for a life worth living. Recentering our life on the common good beyond our private desires is ultimately the only path forward for us as persons in community.
When: June 30, 2021
Where: Penn Newman Center
This event is being held in-person and is open to the public. Advanced registration is required.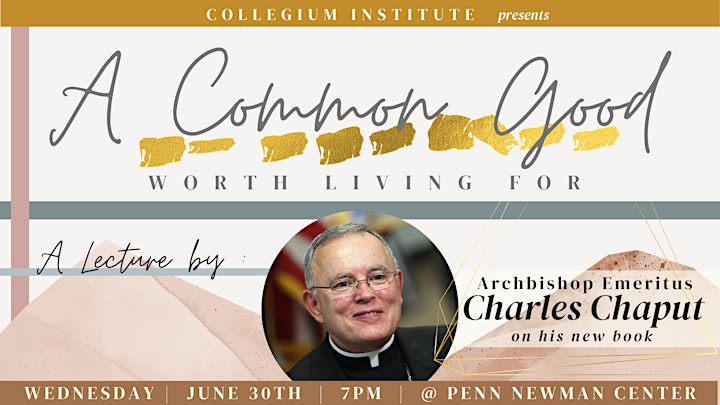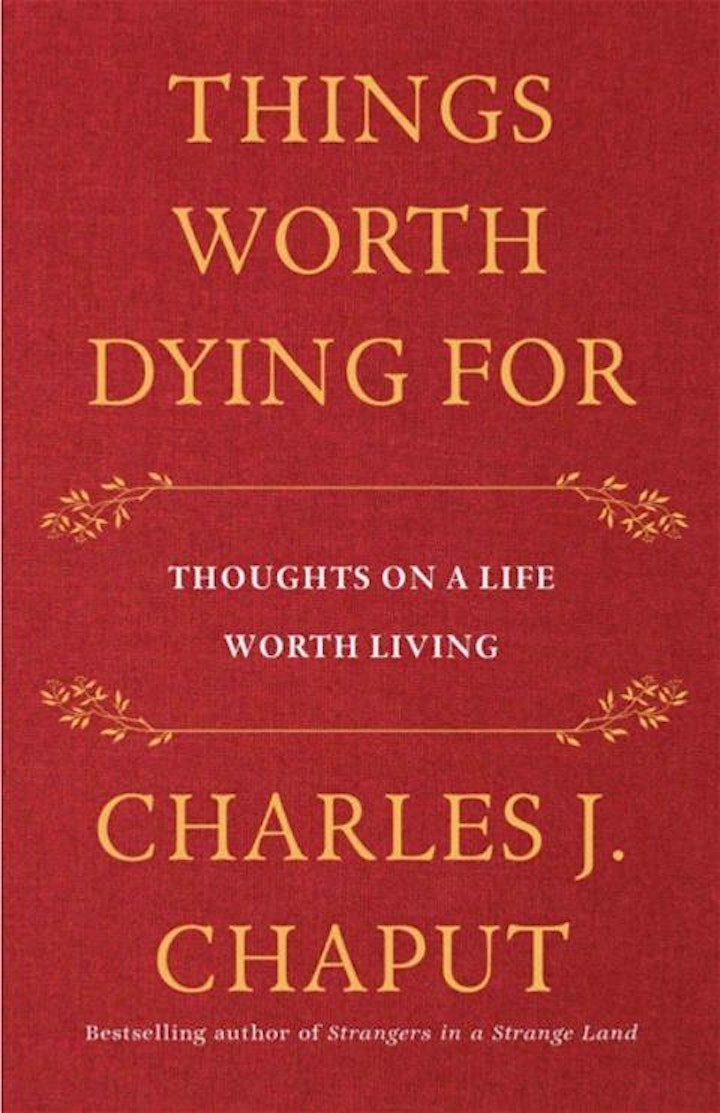 Organizer of A Common Good Worth Living For: A Lecture by Archbishop Charles Chaput
Founded by faculty, alumni, students, and friends of the University of Pennsylvania, the Collegium Institute is an independent scholarly foundation that draws academic learning into conversation with the Catholic intellectual tradition. In so doing, it cultivates reflection on "catholic" or universal questions and on the unity of truth across the disciplines.