A Collective Impact Case Study of the Los Angeles River

Thursday, May 29, 2014 from 11:30 AM to 2:00 PM (PDT)
Event Details
LATE REGISTRANTS:
Please be sure to bring a copy of your ticket receipt with you.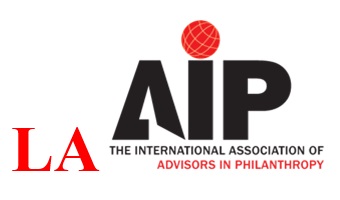 The Los Angeles Chapter of Advisors in Philanthropy Presents
 
A Collective Impact Case Study
of the Los Angeles River
How Philanthropy, Government and Community is leveraging resources to transform the LA River into a cultural, social and economic force for good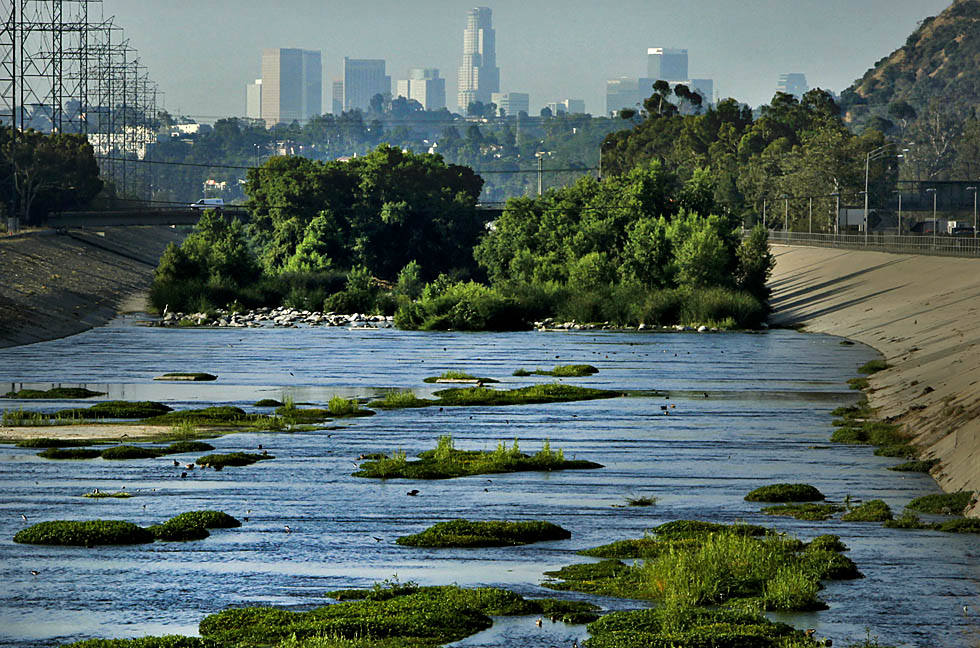 THURSDAY, MAY 29, 2014
11:30am-2:00pm
 Luxe Sunset Hotel, Los Angeles, CA 
(see map at right)
NEW!  LA-AiP Board Member Meet & Greet from 11:00-11:30am. Great opportunity to learn more about our organization and how you can participate in helping us increase the scale and quality of philanthropy in Los Angeles.
RSVP is required and there is no additional charge for this pre-event meet & greet. Confirm or decline your attendance on the registration form.
---
Join us for an expert panel discussion, followed by robust roundtable discussion led by cross-sector leaders in philanthropy, government and community.
REGISTRATION:  Please register above by selecting the appropriate ticket. Join LA-AiP today and pay your annual dues along with your ticket purchase.
Panelists:
OMAR BROWNSON
Executive Director
Los Angeles River Revitalization Corporation
MAYER DAHAN
Founder and CEO
Dahan Properties
TIMOTHY KARSTEN
Advisory Board Member, Los Angeles River Revitalization Corporation
Director, Karsten Family Foundation
CEO, TDKA Group
Creator, Expeditions in Mastery: Adventures that Transform You and Your World
BARBARA ROMERO
Commissioner, City of Los Angeles Board of Public Works
Board Member, Los Angeles River Revitalization Corporation

  MISTY M. SANFORD
Partner
Munger, Tolles & Olson LLP
Moderator:
MARK VERGE
Founder
Westside Rentals

Opening Remarks:
LAURA FERRETTI
Founder, Impact Philanthropy LLC
President and Board Chair, LA-AiP

Event Producers:
RAFAEL GONZÁLEZ
Director of Best Start, First 5 LA
Board Member, LA-AiP
AMELIA DUPRE' WILLIAMSON
Founder
AWA Consults

Roundtable Leaders:
DARYA ALLEN-ATTAR, Financial Advisor, Morgan Stanley and Board Member, LA-AiP
REGINA BIRDSELL, President & CEO, SoCal Center for Nonprofit Management
ALINA BOKDE, Executive Director of the LA Neighborhood Land Trust
OMAR BROWNSON, Executive Director, LA River Revitalization Corporation
MIKE COLOSIMO, Co-Founder and CEO, thrdPlace
MARIE CONDRON, General Manager, Hershey Cause Communications
RAFAEL GONZÁLEZ, Director of Best Start, First 5 LA
VINCENT JONES, CEO & Chief strategist,  Reinvent Communications
TIMOTHY KARSTEN, Advisory Board Member, Los Angeles River Revitalization Corporation and Director, Karsten Family Foundation
RACHEL KROPA, Co-Executive Director, Creative Artists Agency Foundation
SANDRA MARTINEZ, Director of Public Policy, The California Wellness Foundation
TRACEY MONROE, Executive Director, JP Morgan
SARAH NICKERSON, Program Manager of Social Responsibility, Google
NANCY OLSON, Executive Director, Southern California Leadership Network
JENNIFER PIPPARD, Interim Director of Community Investments, First 5 LA
BARBARA ROMERO, Commissioner, City of Los Angeles Board of Public Works
MISTY M. SANFORD, Partner, Munger, Tolles & Olson LLP
RYAN SMITH, Director of Education Programs and Policy, United Way of Greater Los Angeles
AMELIA DUPRE' WILLIAMSON, Founder, AWA Consults
---
Panelists:

OMAR BROWNSON
Executive Director, Los Angeles River Revitalization Corporation
Omar Brownson is the first executive director of the LA River Revitalization Corporation. He drives forward innovative projects that enhance the LA River as a unique civic space and the longest urban greenway in the country. He has dedicated his career to improving urban communities, spanning private equity, real estate development, and public policy.
He has served on numerous boards, currently including the social enterprise Isidore Electronics Recycling and venture philanthropy group REDF. He is also former chairman of the Liberty Hill Foundation.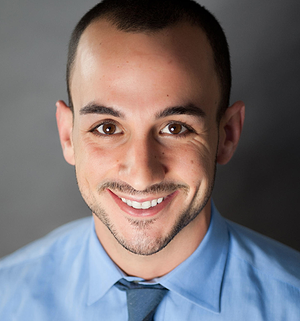 MAYER DAHAN
Founder and CEO, Dahan Properties
Mayer Dahan is a Los Angeles Real Estate Developer who is inspired by his fresh eye for harmonized modern architecture and eco-friendly living. He is the CEO of Dahan Properties, managing partner of Prime Five Homes, revolutionary entrepreneur and dedicated philanthropist. Since Founding Dahan Properties, Mayer has played an integral role in the modernizing of Los Angeles development by building luxurious, eco-friendly, sustainable houses.
Mayer attended Cal State Northridge's Business and Finance school, while obtaining a real estate license. He has been recognized as a powerful figure in the Los Angeles real estate industry developing luxury homes on Lindenhurst Avenue, Kilikea Drive, Harper Avenue and four houses on Laurel Avenue. Mayer is in the process of executing projects in Hancock park and Venice which are expected to finish in 2014. His ultra-modern homes are eco-friendly, sustainable and energy-efficient. He has contributed to various influential charities: Habitat for Humanity, LATO, Team Fox, Lupas LA, Restore NYC, The Polaris Project and The Lazarex Cancer Foundation.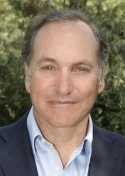 TIMOTHY KARSTEN
Advisory Board Member, Los Angeles River Revitalization Corporation
Director, Karsten Family Foundation; CEO, TDKA Group; and
Creator, Expeditions in Mastery: Adventures that Transform You and Your World
Timothy Karsten works with business and non-profit leaders, wealthy individuals, and wealthy families who are curious about possibilities they hadn't previously imagined for themselves. Timothy guides his clients to challenge limiting beliefs in their roles as cultural and civic leaders and stewards of wealth, especially related to business, philanthropy, economic, and environmental sustainability.  Since 2000, he has managed the investment portfolio of the Karsten Family Foundation and driven its mission through grant making focused on the environment, education, housing, and empowering girls and women. For over 20 years, Timothy has overseen family trusts, investment strategies, and asset managers. Beyond graduating from UC Berkeley with a degree in Political Economics and International Relations and earning a law degree from USC Law Center, Timothy's travels and interest in diversity of culture and customs have taken him around the world. Timothy offers leading-edge adventure travel programs for leaders who seek to develop mastery in new areas of their careers, relationship, and life-work balance.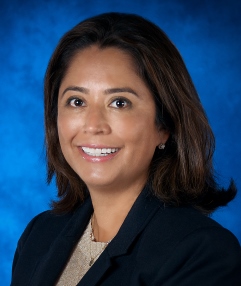 BARBARA ROMERO
Commissioner, City of Los Angeles Board of Public Works
Board Member, Los Angeles River Revitalization Corporation

Barbara Romero joins the Board of Public Works after spending more than a decade working for the Mountains Recreation & Conservation Authority (MRCA). While there, Romero was instrumental in the development of the 10-acre Vista Hermosa Park, the first natural park in downtown Los Angeles. For her work on that project, Romero received the Los Angeles Business Council's "Los Angeles Architectural Awards – Civic and Grand Prize" award. Her most recent role at MRCA was Chief of Urban Projects and the Watershed Planning Division. As the liaison to local, state, and federal legislators on park planning issues, Romero handled legislative policies and project funding strategies, and managed more than $20 million in funds for urban park projects.  She also serves as an executive board member for the Los Angeles River Revitalization Corporation. In addition, Romero was a member of the Los Angeles Planning Commission and previously served as a Field Deputy for State Senator Richard Polanco.  As part of the Los Angeles Conservation Corps' Building Up Los Angeles Program, Romero managed the East Los Angeles Americorps job employment program.

MISTY M. SANFORD
Partner, Munger, Tolles & Olson LLP
Misty M. Sanford is a partner in the Los Angeles office of Munger, Tolles & Olson. Ms. Sanford practices real estate and land use law and represents institutional investors, developers, multi-national corporations, nonprofits, public entities and individual entrepreneurs in various transactions. Ms. Sanford has an active pro bono real estate and land use transactional practice assisting nonprofits in acquiring, leasing, developing and preserving land. Ms. Sanford is a founder and treasurer of For People of Color, Inc., a nonprofit organization dedicated to empowering students of color to attend law school and become attorneys. She is a founder and vice chair of the board of directors of the Los Angeles Neighborhood Land Trust, a nonprofit organization that converts blighted parcels of land into neighborhood parks, gardens and community centers. Ms. Sanford serves on the Executive Committee of the Central City Association and served as president of the City of Los Angeles Environmental Affairs Commission for three years. In 2011, Ms. Sanford received the Los Angeles County Bar Association Real Property Section's Outstanding Young Lawyer award. She was also named a Rising Star by Southern California Super Lawyers Magazine.
Moderator: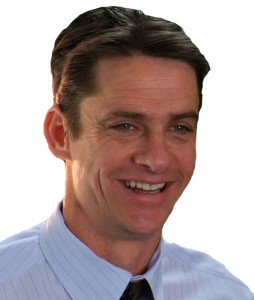 MARK VERGE
Founder, Westside Rentals

Westside Rentals - Mark Verge is the founder and owner of WestsideRentals.com. Westside Rentals is the largest apartment and home finding service in Southern California.  Since 1996, millions of guests and hundreds of thousands of paying members have used the service to find places to live.
Hotels - Mark's business acumen has led him to leverage the Westside Rentals platform to successfully own and operate four short-term hotels: OP Hotel in Santa Monica, Venice on the Beach Hotel, Hotel Hollywood and most recently the historic American Hotel in the up-and-coming Artists District in Downtown LA. 
Bars and Restaurants - Verge is business partners with Cedd Moses, a renowned bar and restaurant mogul in Los Angeles.  They are partners in the bar group "213 Nightlife," which owns and operates over 10 different bars and restaurants.  Included are Casey's Irish Pub, Seven Grand and Cole's, home of the "Original French Dip Sandwich."  Mark also owns the quaint "OP Café" in Santa Monica and the trendy "Shore Bar" in Santa Monica.  The Shore Bar is operated by the h.wood group.  Mark's most recent endeavor is called "Arts Table," which is named after his father.  This restaurant is located on Montana Ave in Santa Monica and focuses on California Cuisine.
Save Sorb - Save-Sorb is an organic, cost effective absorbent, used for cleaning up oil spills, gas leaks and all hydrocarbon based spills.  Save-Sorb's products are all-natural and eco-friendly, replacing the often toxic clay and silica based products currently on the market.  It is an excellent option for oil spills on water as it will absorb the oil and float on the water, where it can be easily removed.
Perfect Business - Perfect Business is a company that helps entrepreneurs develop their business.  Mark uses his business experience to provide the right resources and expertise to promising entrepreneurs.
Philanthropy - A graduate of St. Monica's High School and UCLA, Mark and his wife Lani are very active in the local community. Mark and Lani donate generously on a regular basis to Santa Monica High School, St. Monica's High School, and the Santa Monica YMCA.  Verge is also involved with Mattel Children's Hospital, as he is helping raise money to fund cancer research.  Mark is also a founding member and a hall of fame inductee to the Venice Historical Society.
Family - As successful of an Entrepreneur and businessman as Mark is, his family always comes first.  Mark especially enjoys spending time at the beach with his wife Lani and kids, Malia and Rex. He also spends a lot of time with his two kids "goofing around the house."  At the end of the day, as Mark likes to say: "I'm really just a big kid at heart."
Opening Remarks: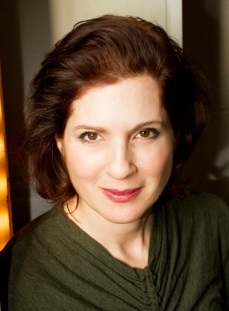 LAURA FERRETTI
Founder, Impact Philanthropy
President and Board Chair, AIP LA Chapter
Laura's community philanthropy experience brings together strategy and impact.  She has led fundraising teams at the Fulfillment Fund and United Way of Greater Los Angeles, realizing significant revenue growth at both organizations. Through her consulting firm, Impact Philanthropy, Laura has worked with over 40 local, national and international nonprofit organizations and foundations with an approach that is results-oriented: making clear the connection between mission and money, and the respective roles that staff and board members play in building resilient organizations.  She is currently serving as President and Board Chair of LA-AiP.
Event Producers:

RAFAEL GONZÁLEZ, Director of Best Start, First 5 LA
Board Member, LA-AiP
Rafael González serves as Director of Best Start Communities for First 5 LA. He is responsible for implementing Best Start's "Building Stronger Families" framework and community capacity building efforts to strengthen families and promote family-supporting communities that contribute to better outcomes for children. Rafael has worked in the spheres of community development, local government, corporate philanthropy, national service, civic engagement, civil rights, immigrant integration and youth development. He shares a common belief with others in the place-based field that by investing in the capacity of our families and the social infrastructure to support them, and by working from the inside out, that parents and other critical community stakeholders will improve the social conditions that impact their neighborhoods. With the proper alignment of services and collaborative systems in place, families can have a collective impact on the change we all seek.

AMELIA DUPRE' WILLIAMSON
Founder, AWA Consults
Amelia Williamson currently serves as the Founder of AWA Consults, whose mission is to provide philanthropic advising, and brand management to maximize social impact. Amelia is the former President of the Magic Johnson Foundation (MJF). In this capacity, Amelia focused on expanding the foundations impact in urban communities across the US by providing strategic leadership, direction and oversight. Amelia worked collaboratively with the Board of Directors on its long-term vision to cyclically cultivate, inspire and help to achieve self-sufficiency in underserved communities. Amelia was responsible for ensuring that the organizations fiscal, operations, marketing, human resource, technology, and programmatic strategies were effectively implemented across all segments of the organization. Amelia serves on the board for the Liberty Hill Foundation and Social Action Partners, as the Chair of affinity group Southern California Blacks in Philanthropy, and as an Advisory committee member for CA Community Foundations BLOOM initiative.
Attendee List
Sort by:

Date

|

First Name

|

Last Name
When & Where

Luxe Sunset Hotel
11461 Sunset Boulevard
Los Angeles, CA 90049


Thursday, May 29, 2014 from 11:30 AM to 2:00 PM (PDT)
Add to my calendar
Organizer
Los Angeles Advisors in Philanthropy (LA-AiP)
Vision
Los Angeles Advisors in Philanthropy (LA‐AiP) seeks to increase the scale and quality of philanthropy in Los Angeles.

Mission
Los Angeles Advisors in Philanthropy (LA-AiP) is leading a new era of local, collaborative, impactful philanthropy. Its mission is to serve as a platform for innovative philanthropic work in Los Angeles, and to make LA a global philanthropy hub by bringing together the  financial, legal, social impact and nonprofit communities. LA-AiP attracts leaders from across the broad spectrum of philanthropy, providing opportunities to share perspectives, build best practices and form productive partnerships.
There is absolutely no solicitation permitted at our events.
To join or renew your membership, CLICK HERE  and scroll down to BECOME A MEMBER.
• Advisor/Foundation/Funder/Non-Profit Members ($300 membership fee)



We are a 501(c)3 nonprofit organization.
A Collective Impact Case Study of the Los Angeles River