Description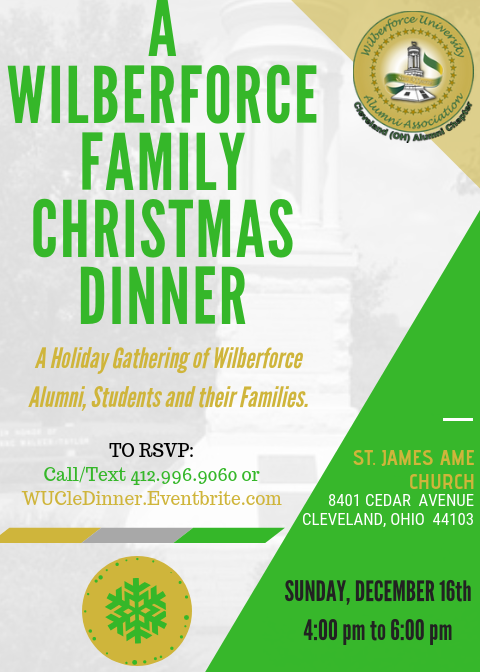 Attention Alumni and Current Wilberforcians in Cleveland: You're Invited!
Join us from 4:00 pm to 6:00 pm on Sunday, December 16th at St. James AME Church (8401 Cedar in Cleveland)as we celebrate the Christmas season together as Wilberforcians.
The event will include food, games and surprises. Current students, feel free to invite your parents and siblings. Alumni, please come out and meet the next generation of Wilberforce students.
The event is FREE but please RSVP!
Call or Text 412.996.9060 or visit http://WuCleDinner.Eventbrite.com