Description
The City's Family Picnic is a staple event in the history of The City Of Restoration. It is one the most anticipated event of the year, as annually it brings families together for a time of fun, fellowship and great food. The best part is found really in the fond memories being made, the wholesome interactions, the competitive games and for some the sheer bliss of relaxation by the beach under the Florida sun.
Whatever way you decide to share in this experience, you can. But, don't miss our tradtional "hula hoop" contest of champions, balloon splash and volleyball games, line dance experience and much more!
This year, we're doing so much more to up the excitement and to make this a hard to miss event.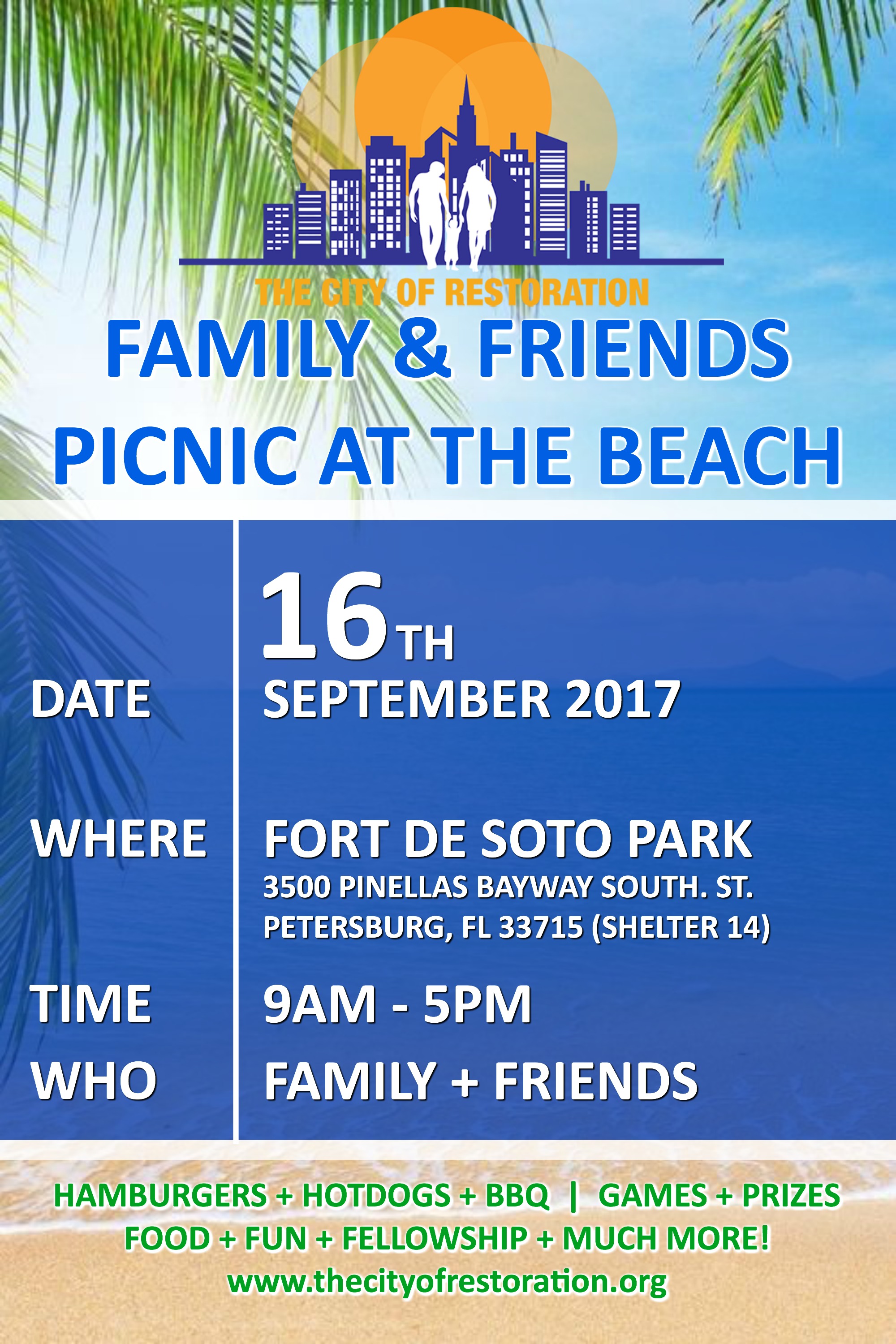 Did we mention?
This event is FREE and has always been OPEN TO THE PUBLIC.
What to wear?
Come out ready to lounge around, walk on the beach, through the park area of to simply relax. Grab "A City United" T-Shirt and let's pround;y represent who we are as a family.
What's next?
Just register to let us know that we can be in expectation of you and those of your family.